Accurate Monitoring of Fuel Tanks in Remote Locations
The remote monitoring of fuel tanks calls for a transducer that is highly reliable, so that engineers are not continuously sent to remote locations to replace devices that may have failed.  
Depending on the application, it may also be pertinent to monitor the temperature of the fuel as well as the volume. 
There are many cost-effective devices on the market for monitoring fuel tank levels. However, they are built to a price using low cost materials, and usually only offer a basic level monitoring function. 
ESI offers a hydrostatic level transducer specifically for use in remote fuel tank monitoring applications. The PR3441K1.85FZ-00X. This device is produced from high quality stainless steel and offers a high degree of reliability and accuracy. As well as monitoring the level of the fuel in a 2 metre depth tank, it also monitors the fuel temperature.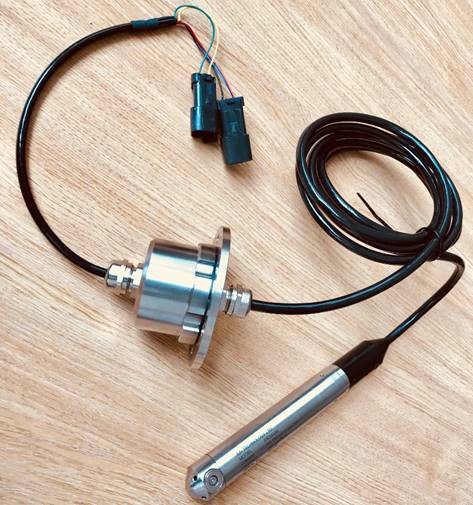 ESI originally designed this transducer when approached by the world's leading manufacturer of construction and mining equipment. It is now available to Australian industry via ADM Instrument Engineering. 
The device is a submersible level sensor for liquids, typically diesel, kerosene or petrol, but can also be used for water. It has been designed to be installed in a tank where floating devices such as a swing arm are not possible or practical. 
The K designation in the part number specifies the temperature cell, bell housing and connectors.  The FZ designation at the end indicates that it has a nose cone that includes a magnet. This is to prevent the unit rolling around a metal tank. 
The reason you may need to monitor the temperature of the fuel, is to calculate the energy potential of the fuel of available. This is particularly important for power generation applications in extremely hot environments. 
There is approximately a 2% decrease in the energy potential of diesel with a 25ᴼC increase in temperature. 
This ESI hydrostatic transducer can be customised to suite specific applications.   
For further information please contact ADM Instrument Engineering: 1300 236 467