ESI GS5000 Series Pressure Transducers at Clearance Prices
ESI's GS5000 series pressure transducers have been superseded by the GS4200 series. Therefore, ADM is offering any GS5000 pressure transducer we have in stock at clearance prices.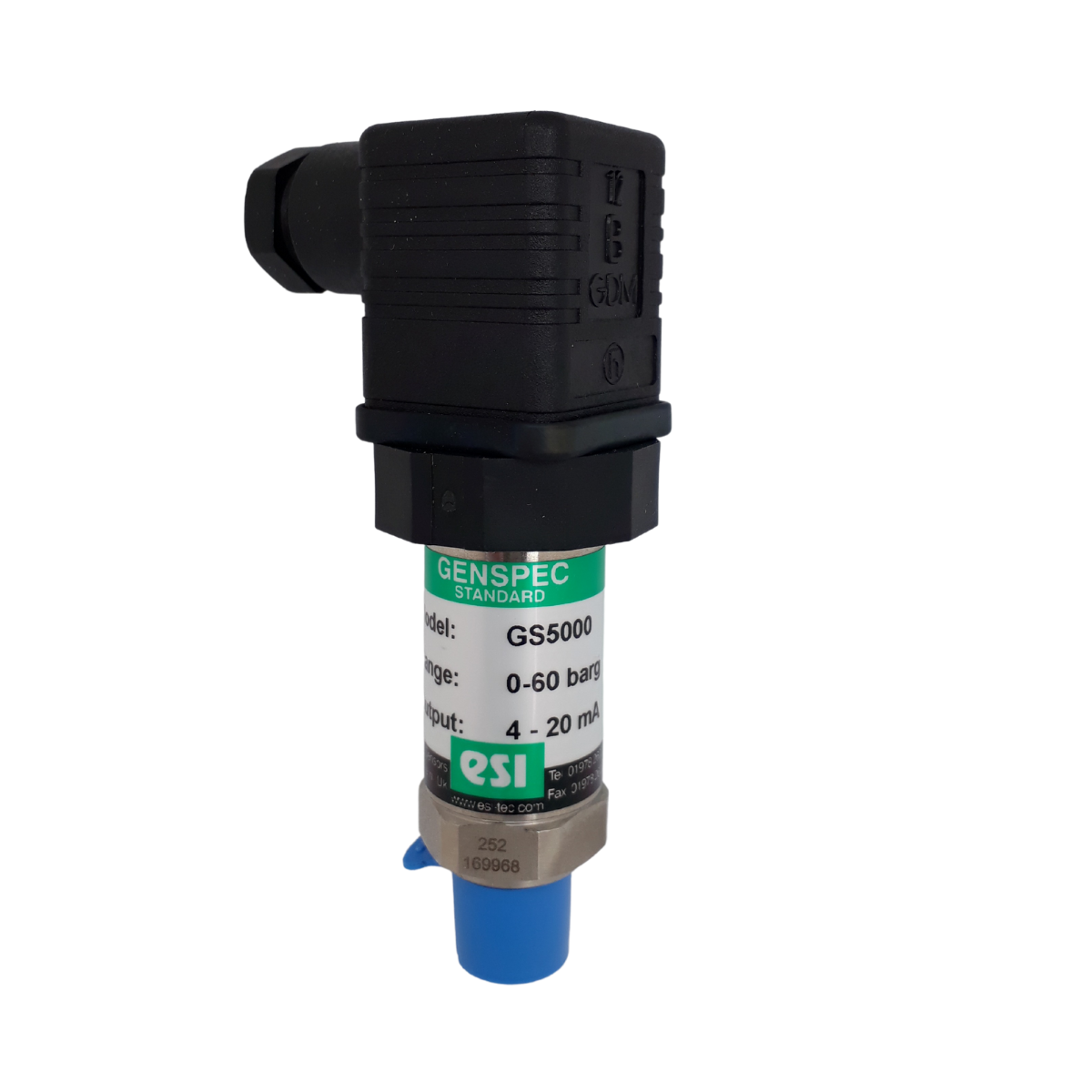 The GS5000 series features ESI's silicon on sapphire technology.  

The unique technology provides outstanding performance and gives excellent stability over a wide temperature range. The advanced sensor design consists of a piezoresistive silicon strain gauge circuit, which is epitaxially grown onto the surface of a sapphire diaphragm to form a single crystalline structure. The sapphire sensor element is then molecularly bonded to a titanium alloy sub-diaphragm. This enables the sensor to endure higher over- pressures.  
ESI GS5000 pressure transducers exhibit virtually no hysteresis and excellent long-term stability. With outstanding insulation properties, the sapphire substrate protects the strain gauge and allows the sensor to operate over a very wide temperature range without loss of performance.  
Accuracy is ± 0.25% with an over pressure limit of typically 4 times the rated pressure range.  
This means that ADM customers can buy a very high-quality pressure transducer at a very affordable price. Clearance pricing is only valid whilst stocks last.  
As the GS5000 series transducers are no longer available from ESI, ADM recommends that OEMs consider the TSA-1200PT series pressure transducers instead. 
You can browse the ESI GS5000 models we currently have in stock at clearance prices by clicking on the following links: 
ADM customers can request a login to our online store that allows you to view your wholesale pricing and stock availability. Please contact ADM to request your login details. 
IS THIS INFORMATION USEFUL?
If so, why not share it with your peers and colleagues. Simply click on the blue LinkedIn share icon below.