Georg Fischer Instrumentation Available from ADM
ADM is pleased to offer the Georg Fischer range of instrumentation products.
The entire Georg Fischer range of Flow and Level instruments is now available from ADM.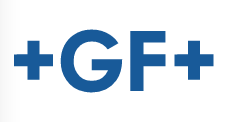 This complements ADM's already comprehensive range of solutions for pressure measurement, as well as temperature control. 
Georg Fischer is well known and respected as a leader in providing plastic piping systems and related accessories. 
ADM Instrument Engineering brings our 35 years' experience in sensors and instrumentation to offer guidance, support, and advice as required. 
The standout feature of Georg Fischer instruments is that they are predominantly manufactured from high specification plastics. 
This makes them resistant to corrosion and suitable for use with many aggressive media. 
The range of products includes: 
Flow Measurement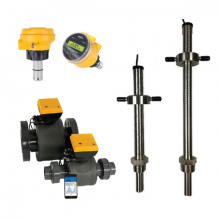 The range of magnetic induction flowmeters (magflow meters) includes insertion type flowmeters, as well as full bore flowmeters with no pressure loss. 
Clamp on, non-intrusive flow measurement for all pipe sizes. 
Using a time-tested principle for low flow dosing applications, as well as insertion type flow sensors for large pipelines. 
Variable Area Flowmeters  
Simple flow indication with magnetic pick flow rate and switch options.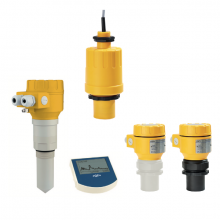 Ultrasonic Level Meters 
Non-contact level measurement of fluids and bulk materials 
Radar Level Measurement
For those tricky fluids with foaming or floating debris. 
Level Switches 
Low-cost float switches, as well as vibrating fork switches for bulk media or dirty fluids. Conductive switches for top mount applications. 
Who is Georg Fischer?       
Georg Fischer is a Swiss company, whose history dates back as far as 1802. The company started production of PVC and PE fittings in 1957 and is a recognised brand in Australia when it comes to plastic piping systems. 
In 1987 the Signet brand joined Georg Fischer. Signet has been developing and producing measurement technologies for a wide range of parameters since the early 1960s.  
For further information please contact ADM Instrument Engineering. 
IS THIS INFORMATION USEFUL?
If so, why not share it with your peers and colleagues. Simply click on the blue LinkedIn share icon below.