Intelligent Dual Load Cell Amplifier and Transmitter
The Motrona DM222 has several key advantages other load cell transmitters. Not only is it a 2-channel device, it can also sum or subtract the outputs from the two connected load cells.
The measured values can also be scaled by multiplication or division factors.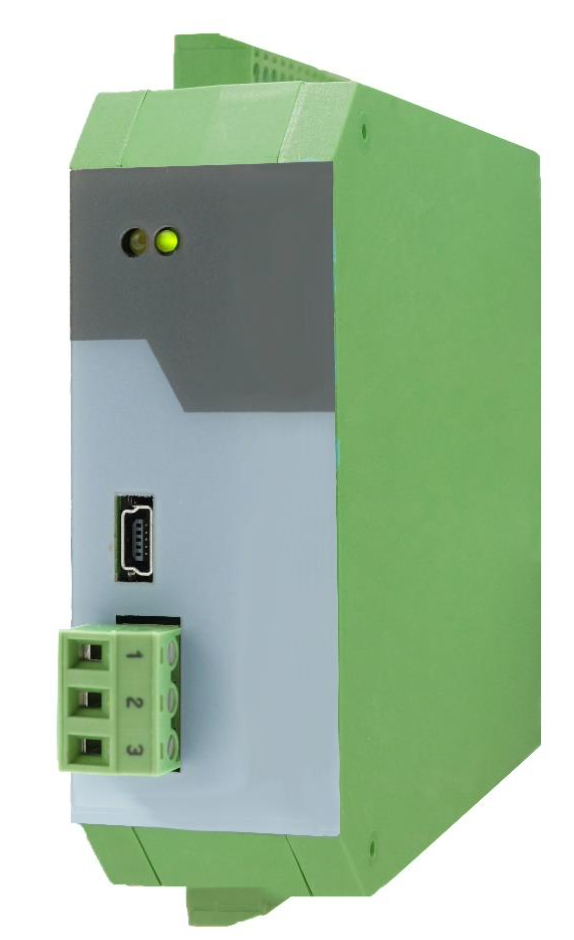 It has 4 logic inputs and 4 control outputs allowing you to use the unit as controller. 
Outputs can be triggered as alarms, based on an entered setpoint value such as HI HI, HI, LO, or LO LO. 
This functionality includes a hysteresis setting for steady control. 
The digital inputs can be used to reset the latched outputs, or to unlatch a digital output that has been triggered such as an alarm. 
 Features: 
2 Strain Gauge inputs (4 or 6-wire connection) 
2 Analog Outputs ±10 V or 0/4 ... 20 mA, 16 Bit 
Configuration via USB and software 
Functions for Summing or scaling measured signals 
Excitation voltage: adjustable 3 VDC….10 VDC per sensor  
Sensitivity 1… 10 mV selectable 
4 Digital Control Inputs 
4 Digital Control Outputs 
RS485 data communication 
A single channel version is available under part number DM221. 
Both the Motrona DM222 and DM221 load cell transmitters are configured with the OS10.0 software that is free to download from our website. Connection is via a standard mini-USB cable. 
These intelligent load cell transmitters/controllers also include a Modbus RTU serial interface that allows all the mentioned values to be accessed via registers in your PLC or PC system. 
For further information please do not hesitate to contact ADM Instrument Engineering.