CO2 / Temperature & Humidity Meter with SD Card Datalogger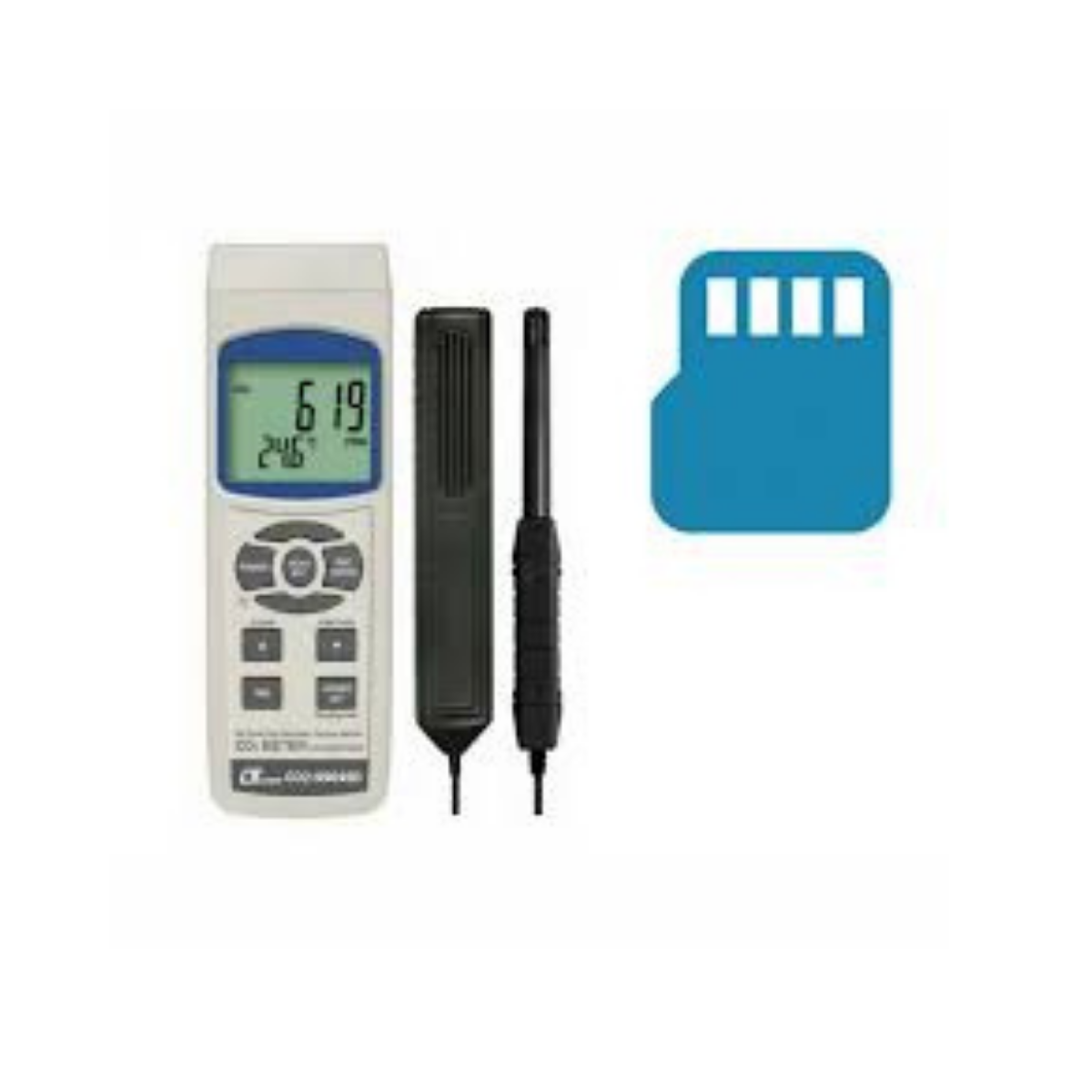 Multi-function meter:
CO2, Humidity & Temperature Measurement.
CO2 range : 0 to 6,000 ppm x 1 ppm.
Humidity range: 10 to 95 %RH.
Dew point Temp. and Wet bulb Temp. measurement.
Temp. range : 0 to 50 °C.
CO2 sensor : NDIR, long term reliability.
Humidity sensor : Precision capacitance sensor.
Alarm funtion with the beeper sound output.
Sampling time for data recorder: 2 seconds to 8 hours.
Complete with CO2/Temp. probe & Humidity/Temp. probe.
Built-in SD Card datalogger.
Real time data logging.
No need for special software, simply download data from SD card to laptop, or PC to view in spreadsheet.
Can't find what you need?
Call ADM on 1300 236 467
A member of our expert team will gladly help you find the right solution for your project or application.