All in One Relative Humidity & Temp. Meter with Anemometer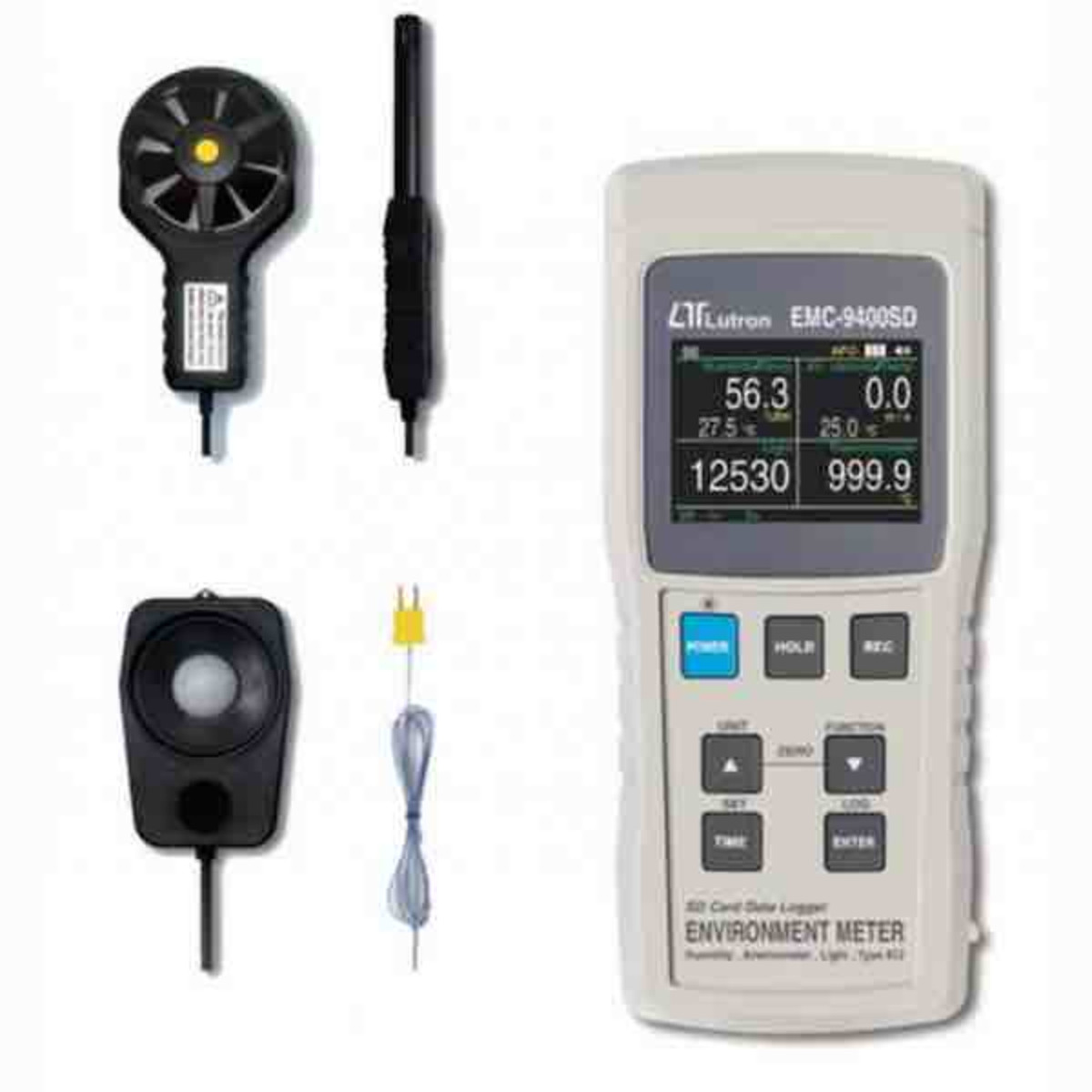 Type K/J thermometer, Humidity/Temperature Meter, Anemometer, Light meter.
Humidity measurement can display %RH and Temp., Dew, Wet Temp
Anemometer can default the display unit to m/S, FPM, Km/h, mph, knot. And CMM , CFM
Light meter can default the display unit to LUX or Ft-cd
Thermocouple Thermometer can default to accept type K or type J Temp. probe.
Temperature display unit default to °C or °F.
Meter can default auto power off or manual power off
LCD with green light backlight, easy to read
Real time SD memory card Datalogger with Built-in Clock and Calendar
Real time data recorder
Sampling time set from 1 second to 3600 seconds
SD card capacity: 1GB to 16GB
Innovation and easy to use
No special software required
After completing task, just remove the SD card from the meter and plug into the SD card on your computer
Measured values can be downloaded for analysis in your spreadsheet app.
Suitable for HVAC applications.
Can't find what you need?
Call ADM on 1300 236 467
A member of our expert team will gladly help you find the right solution for your project or application.