Indoor Air Quality Monitor with SD Card Data Logger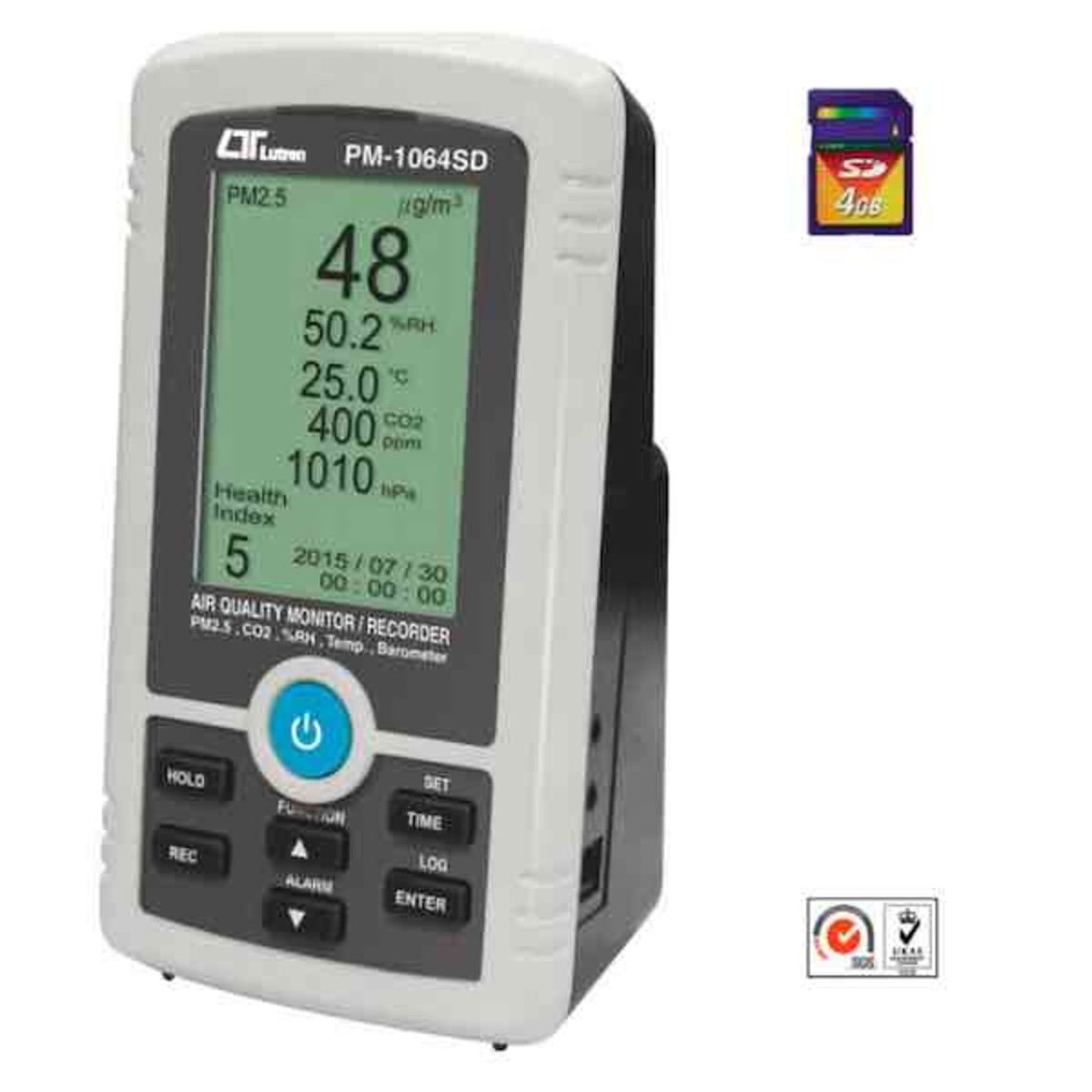 Cost-effective air quality meter, with built-in SD card data logger.  
It allows you to determine with certainty if there are any air quality issues to be addressed.
Data is saved in a format that can be loaded directly into a spreadsheet for analysis. 
Product specifications: 
PM2.5: 0 to 250 micrograms per cubic meter at +/10 % 
Humidity: 5 to 95% RH +/-3% RH to 70% 
Temperature: 0 to 50C, +/-0.8 C 
CO2: 0 to 10K ppm, +/-50ppm +3% of reading to 3000ppm 
Barometric pressure: 10 to 110 hPa, +/-2hPa 
Logging interval: 2 sec to 3600 sec, and manual by push button to 99 sets 
Batteries: 6x AA or optional 9V battery pack for longer term logging. 
Can't find what you need?
Call ADM on 1300 236 467
A member of our expert team will gladly help you find the right solution for your project or application.