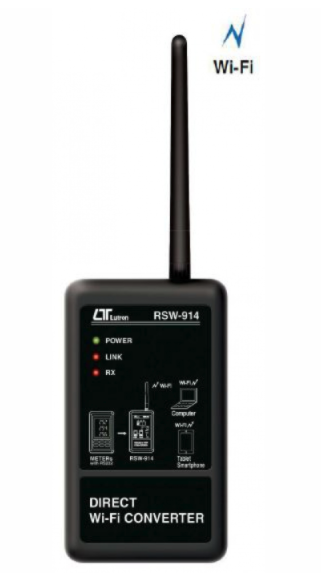 Takes an RS232 output from a Lutron Meter and converts it to a WiFi signal.
Using the Lutron App on a smart phone or tablet, the user can then monitor the measurement value, log, High/Low alarm or send a warning message out via SMS or Email.
Three input/output terminals : 1. DC 9V power input. 2. DC 9V power output ( power supply for the connecting RS232 meter ). 3. Meter RS232 input ( photo isolate RS232 type.
Accessories included :

ACV to DC 9V POWER adapter.
RS232 interface cable, UPCB-03 x 1 PC.
Lutron SW-818 Network Data Acquistion Software              
APP ( Android ) and APP ( IOS ) are available.
Can't find what you need?
Call ADM on 1300 236 467
A member of our expert team will gladly help you find the right solution for your project or application.