High Performance Din-Rail Mount PID Loop Controller
The Eurotherm Mini8 Loop Controller is high performance Din-Rail mount PID loop controller, which is very affordable.
The Mini8 loop controller has a modular design, which makes it the perfect solution for both simple and complex applications alike.
Example of Application in Australia
The Mini8 is used by one of Australia's leading scientific research institutions.
We were originally contacted by the institution for a quote on a number of Eurotherm 3504 PID controllers.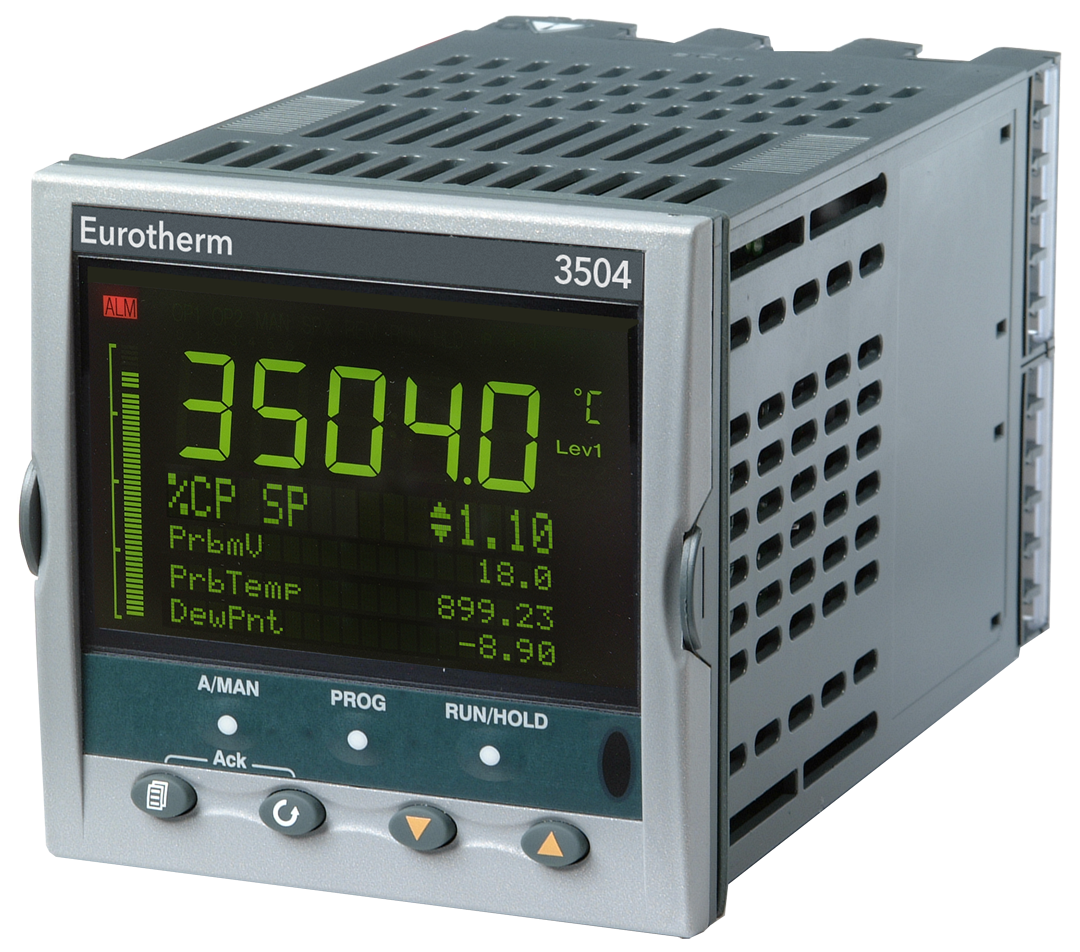 The number of units being asked for meant that this would have been a considerable purchase and ADM thought it appropriate to confirm the institution's requirements before they committed to such a high level of expenditure.
It is in ADM's DNA to offer high quality solutions, rather than make a sale at any cost.
Application Requirements
During our conversations with the institution, two key points emerged.
First of all, the application did not require a localised display as all data was to be captured by the SCADA system.
Secondly, the application involved multiple loops and tight integration across the loops was highly desirable.
The 3504 is a dual loop controller with a built-in display.
Rather than buying multiple 3504 controllers, ADM suggested that the customer opt for the Eurotherm Mini8 instead.
Of course, the most obvious saving for the institution was not having to paying for multiple visual display units that they were not going to use.
The modular design of the Mini8, meant that it could easily be scaled up to control the number of loops required. In fact, the Mini8 can control up to 16 loops.
I/O Options Available
There are a number of different I/O cards available including:
8 channel digital output
8 channel relay output
8 channel and 4 channel 4-20mA output
8 channel and 4 channel TC input
8 channel logic input
4 resistance thermometer inputs (PT100)
4 resistance thermometer inputs (PT1000)
3 channel current transformer input
Integration with PLC, or Higher-Level Control System
Integrating the Mini8 loop controller with a PLC, or higher-level control system is made easy by the number of communication protocols supported:
Modbus RTU
DeviceNet
Profibus DP
Ethernet
Ethernet I/P
EtherCat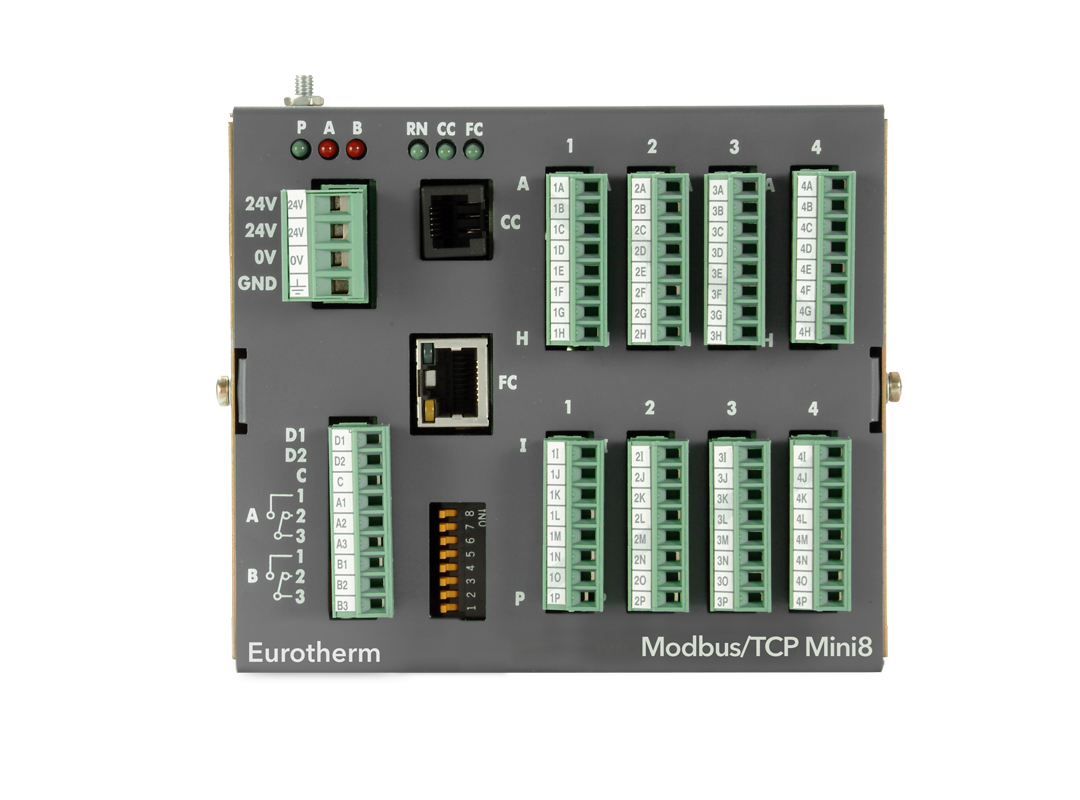 In this particular application the research institution uses the Mini8 as a slave I/O interface to the existing control and monitoring software. It controls the loops according to the setpoints out of the SCADA system.
As all the loops are controlled by one Mini8 installation, tight integration across all of the loops is relatively easy to achieve. To do this with multiple dual loop controllers would have been much harder to set-up and may not have resulted in the same level of integration as offered by the Mini8.
Easy Set-up and Configuration
Another useful feature of the Eurotherm Mini8 is the iTools software with graphical wiring. This makes the configuration of the Mini8 remarkably easy.
30 wires are provided as standard, which is adequate for a relatively straight forward installation. For more complex applications there is the option to purchase either 120, or 250 wires.
Summary
Instead of simply quoting the research institution, ADM took the time to discuss the requirements of the application, in order to gain a good understanding of what was actually needed.
The Mini8 offered a far more cost-effective solution, which was better suited to the application technically.
The institution did not pay for features they did not need, such as the visual display unit on the 3504s. Yet they ended up with a solution, which offered them the level of integration across the loops that they needed and could easily communicate with their existing control and monitoring software.
Need Technical Assistance with a Eurotherm Device?
Do you need technical advice on a Eurotherm product?
Then call ADM Instrument Engineering on 1300 236 467 and speak to a member of our expert team.
Christopher Lonergan, our Eurotherm Business Development Manager has more than 30 years' experience working with the Eurotherm product range.