Integrating Eurotherm Devices with Commonly Used PLCs and Controllers
Eurotherm's range of intelligent power controllers, process controllers and secure data recording solutions, can easily be integrated with the most common brands of master control devices to enhance the productivity and profitability of your process. 
Eurotherm is the world's leading manufacturer of Intelligent Power Controllers (Thyristors), Secure Data Recording and Management, and Advanced Process Controllers. 
Within the Eurotherm range you will find instruments that support the following protocols: 
Modbus RTU 
Ethernet Modbus TCP 
Ethernet-IP 
Profibus DP 
Profinet 
BACnet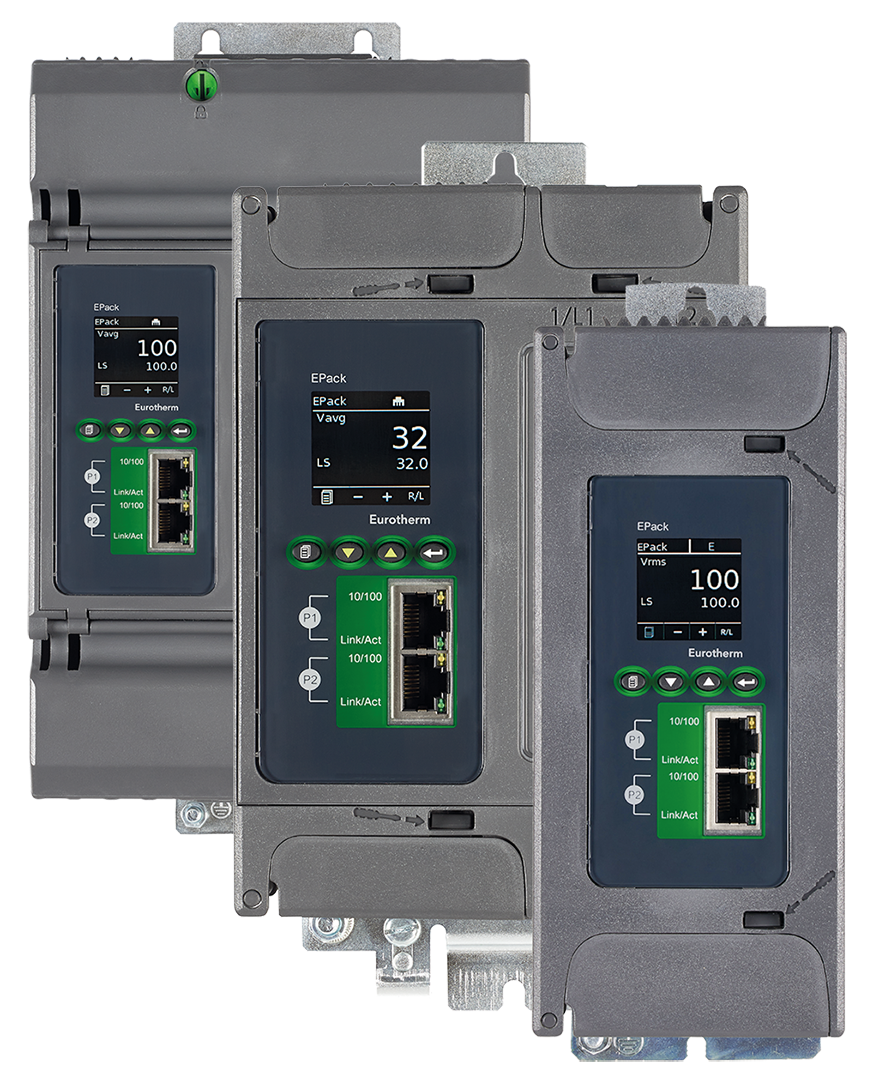 One of the most significant costs for Australian manufacturers is power and many large users of power are looking for ways to reduce the amount of energy used in manufacturing processes. 
Eurotherm's range of EPack and EPower intelligent power controllers incorporate many advanced features which not only reduce energy costs, but also reduce materials waste, further improving the profitability of your operation.  
EPack enables co-processing with the master, to free-up processor memory. This improves the scan time and simplifies programming, so that you can commission the system in the shortest time possible, saving valuable time and money.  
Your master device, whether it is a PLC, DCS, or other 3rd party device can directly control and receive vital diagnostics from the Eurotherm intelligent power controller. 
To find out more on how Eurotherm's intelligent power controller can reduce your energy costs, read our article "Reducing Energy Use in Manufacturing"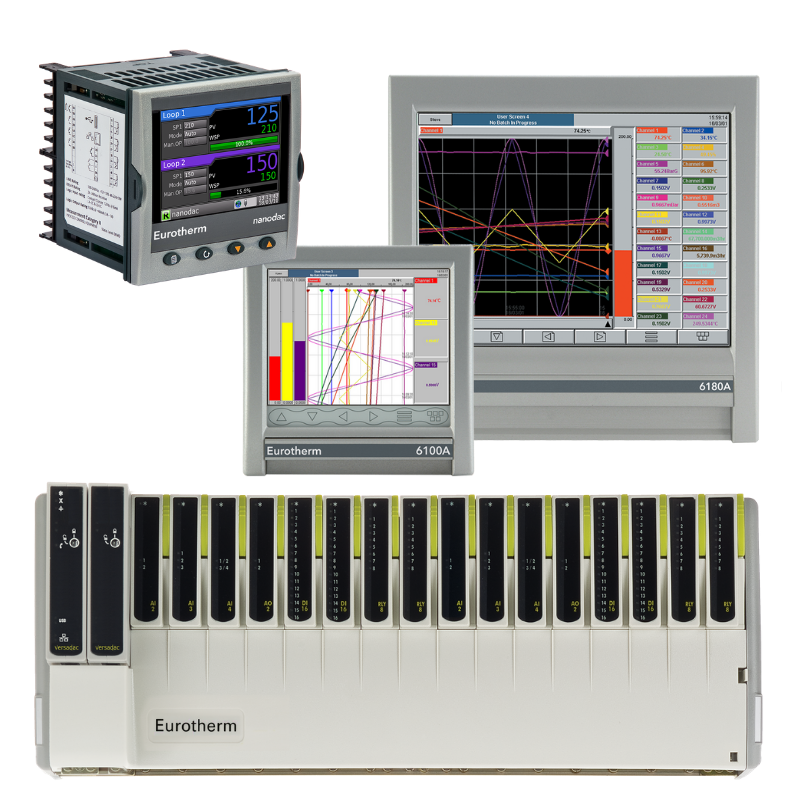 Paper based recorders have been phased out in preference of new highly advanced digital, or graphic process data recorders. 
Some integrators and operators may have concerns around maintaining data security and integrity with these new technologies. 
Eurotherm's graphic records give you a higher level of data security and integrity over the old paper-based recorders. 
A Eurotherm graphic recorder can be easily integrated with your existing PLC, DCS, or other 3rd party master controller party to send and receive data including process variables from a Secure Eurotherm Recording system. 
Our article "Secure Process Data Recording and Management" gives more detail on how Eurotherm can help you record and manage your process data in a secure, tamper proof environment.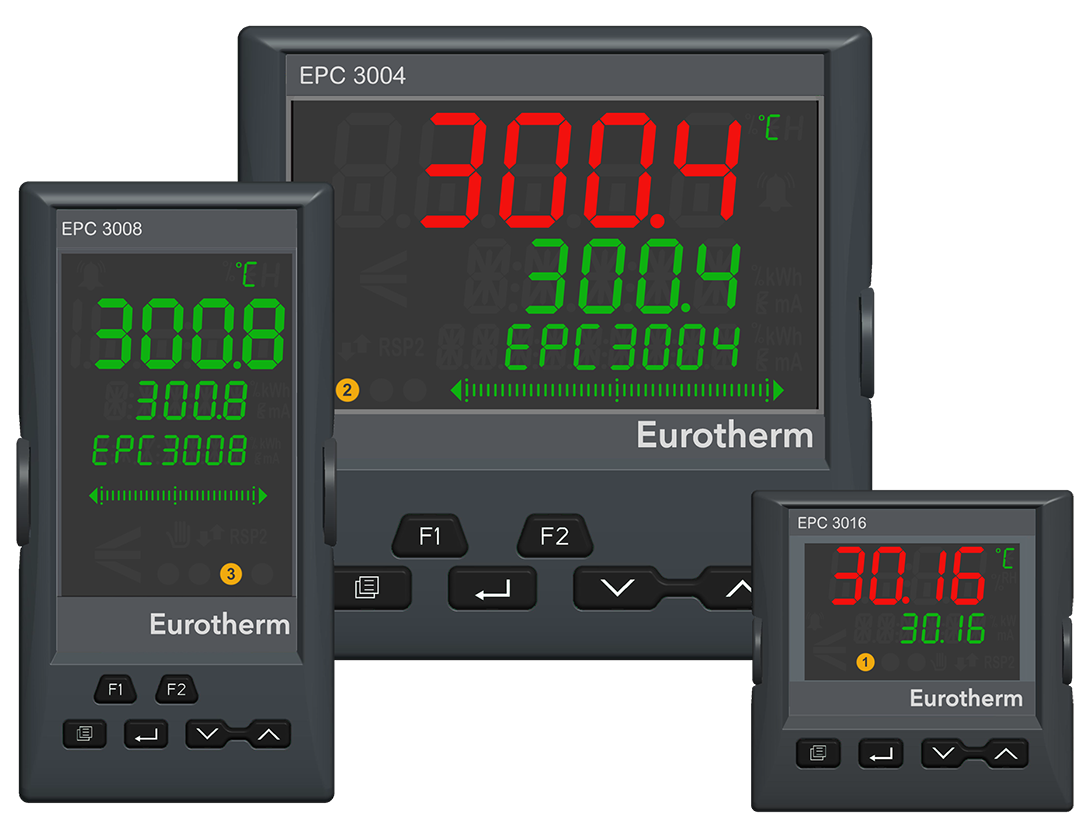 Eurotherm's range of advanced process controllers, such as the EPC3000 series simplify the control of PID loops. 
Your first instinct may use be to use your existing PLC to control your PID loops.  
However, this can take up a lot of process time, resulting in the PLC running noticeably slower as processor time is consumed.  
Eurotherm's range of advanced process controllers are intuitive to use, easy and quick to commission, and should the need arise, fast to replace. They free up your PLC processor time and improve process efficiency and data security. 
Your PLC, DCS or other 3rd party controller can be used to directly control and receive process variables and vital diagnostics from an Advanced Eurotherm Process Controller, such as the EPC2000, EPC3000 0r 3500 series. 
To help with the integration of the Eurotherm device with you PLC, installation guides have been published for the most commonly used PLC brands. 
You can request a guide by calling ADM Instrument Engineering on 1300 236 487, or by sending an email. 
Of course, if you need assistance with the integration a member of our expert team is on hand. 
Christopher Lonergan, our Eurotherm Business Development Manager has more than 30 years' experience working with the Eurotherm product range.