New Low-Cost Display & Alarm with Temperature Control
ADM Instrument Engineering now stocks the Elco ELKM3-240-C-S-2R- - 4D low cost temperature display and alarm, with PID control function.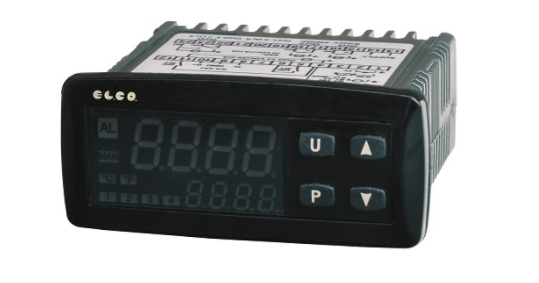 This is a very affordable for option for anyone needing to take in a 0-10VDC, 4-20mA, millivolt TC or RTD signal and give a digital readout, together with some alarms when certain pre-set parameters are reached. 
That's not all, the Elco ELKM3-240-C-S-2R- - 4D can also be used as a straightforward device to control the temperature within an industrial process, with control functions for: 
ON/OFF heating 

ON/OFF cooling 

ON/OFF with neutral zone 

PID heating 
PID cooling 

PID double action (H/C) 
This unit is both easy to install and to setup, taking very little time for an experienced systems integrator, or controls engineer. 
This controller is also ideal for many retrofit applications, as the dimensions are of a commonly used industry standard: 
Overall dimensions (L x H x D): 78 x 35 x 69.5 mm  
Panel Cut-out (L x H): 71(+0.6) x 29(+0.6) mm
Founded in 1986, Elco is a European company designing and manufacturing digital process controllers. The company has a strong focus on quality and like ADM has an ISO 9001:2015 certified quality control system.  
ADM Instrument Engineering has run tests on this Elco controller in our own workshops to ascertain its suitability for the Australian market.  
For further information, please contact ADM Instrument Engineering on 1300 236 467.