Draw wire transducer - long life cycle - 50mm to 375mm travel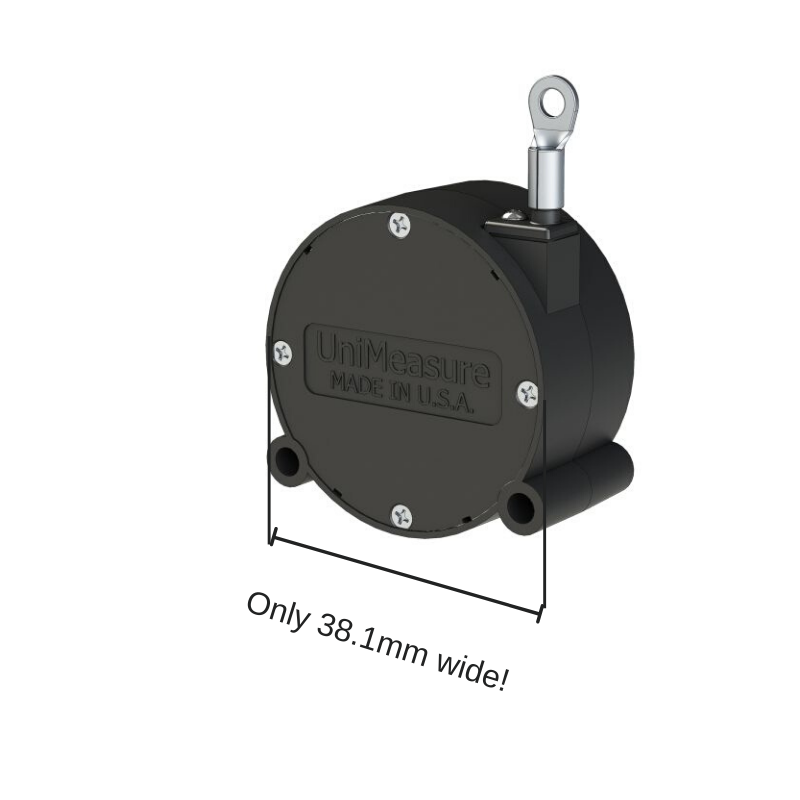 The UniMeasure FX-HM series linear position transducer has a measuring range of up to 15" (381mm). Its subcompact plastic package makes it ideal for use in applications, where space is limited.. The device incorporates a non-contacting hall effect internal sensor, which makes it perfect for applications where a very high cycle life is required. With an excitation voltage requirement anywhere in the range of 4.9 to 30 volts and a very low current requirement, the unit may easily be battery powered, or operated from most standard instrumentation power supplies. The analogue voltage output of nominally 0 to 10 VDC may be easily interfaced to most popular data acquisition, PLC and display devices. The FX-HM has a dynamic response capability up to 25 Hz over a 1.5" range, making it acceptable for use in measurement applications for suspension travel, throttle position, machine mechanism monitoring and many other applications where space restrictions exist.
Can't find what you need?
Call ADM on 1300 236 467
A member of our expert team will gladly help you find the right solution for your project or application.