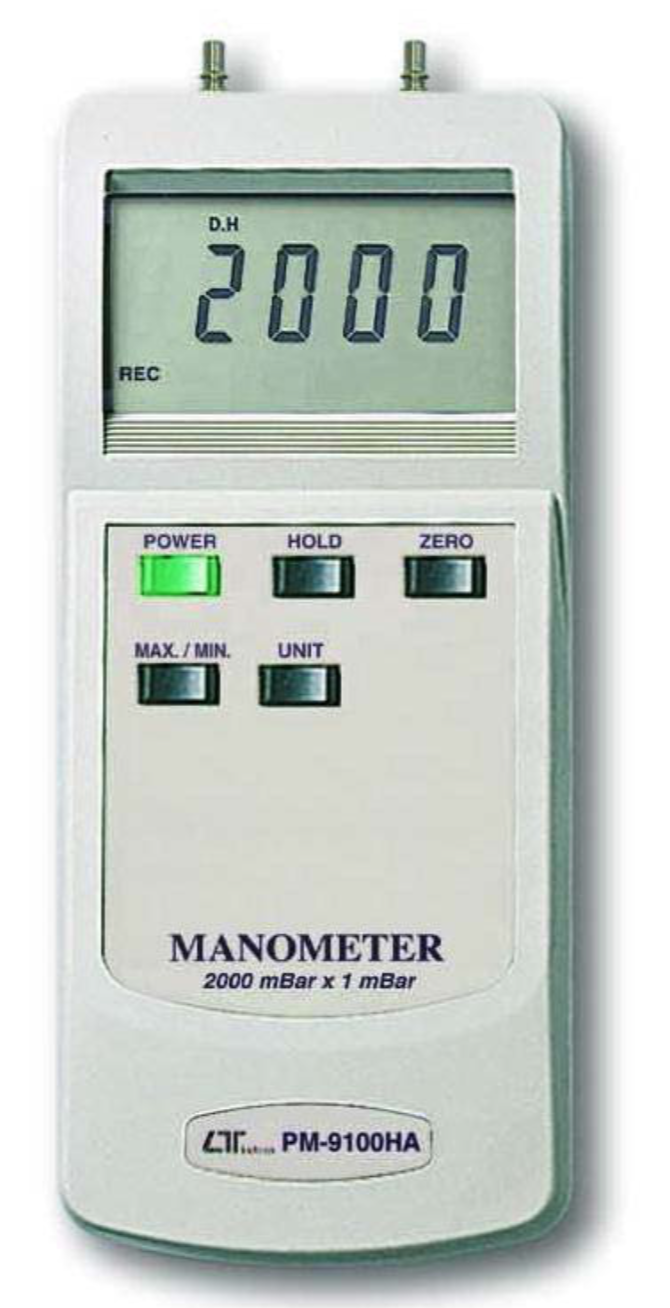 The PM9100HA has a dual and differential input and a maximum range of 2 BAR (2000 mBAR).
The sensor is built into the device and single lugs are provided for pipe connection.
Readings can be taken in 8 different pressure units including BAR and PSI.
The PM-9100HA records maximum and minimum readings and there is a data hold button to freeze the last reading on the display, until you are ready to move on.
Can't find what you need?
Call ADM on 1300 236 467
A member of our expert team will gladly help you find the right solution for your project or application.