Hand Held Pressure Meter with SD Card Data Logger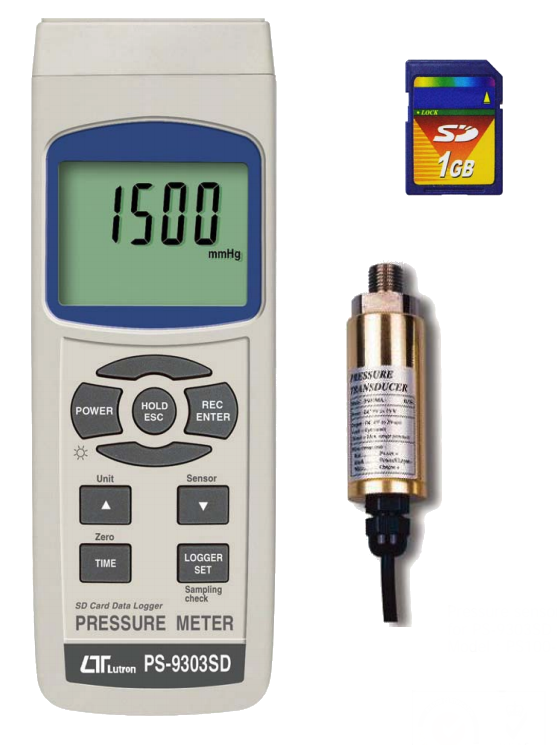 The Lutron PS-9303SD features a built in SD card data logger. Simply remove the SD card from the PR-9303SD and insert it into your laptop, or PC. The data can then be analysed using a spreadsheet app.
This pressure sensor can be used with 2, 5, 10, 20, 50, 100, or 400 BAR pressure sensors, which are purchased separately.
There is no need to recalibrate when changing sensors.
Readings can be taken in 8 different pressure units including BAR and PSI.
There is a data hold button to freeze the last reading on the display, until you are ready to move on.
SD card capacity: 1GB to 16GB
Can't find what you need?
Call ADM on 1300 236 467
A member of our expert team will gladly help you find the right solution for your project or application.