Differential Pressure Transducer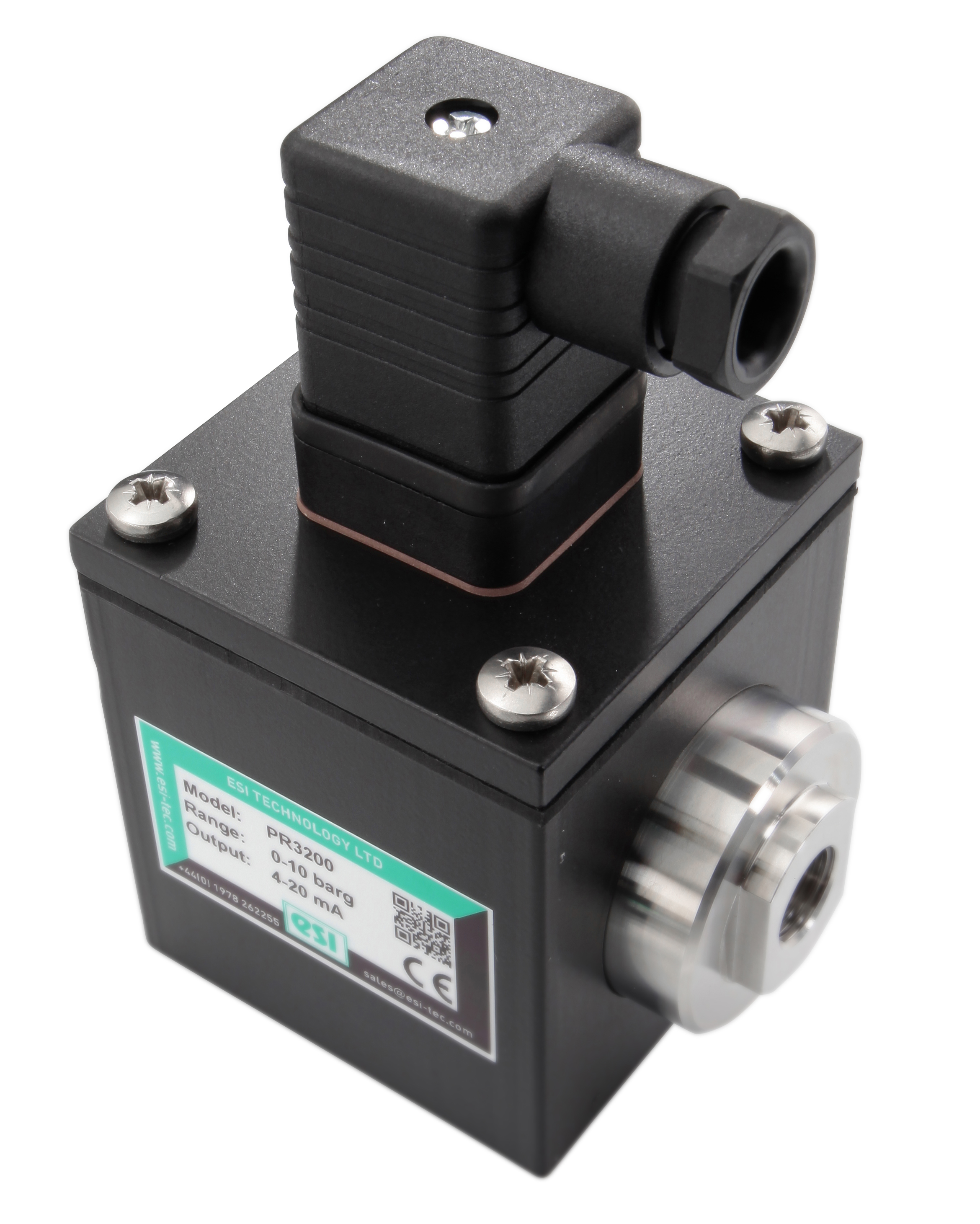 The PR3200 differential pressure transmitter uses two titanium alloy pressure sensors, offering high stability and performance with true wet/wet operation, suitable for use with all liquids and gases compatible with stainless steel and titanium. The unique Silicon-on-Sapphire sensor technology provides outstanding performance and gives excellent stability over a wide temperature range. The sensor can endure higher over- pressures and provides superb corrosion resistance. It exhibits virtually no hysteresis and excellent long-term stability. With outstanding insulation properties, the sapphire substrate allows the sensor to operate over a very wide temperature range without loss of performance. Electrical connector is DIN plug and socket. Access to zero and span adjustment is by removing top plate for easy on-site adjustment. Pressure connection as standard is via two 1/4" BSP female connections. Mounting plate is available for bulkhead mounting. Ranges available from 0-500 mbarDP to 0-200 barDP An IECEx approved version of this product is available for explosion protection for flammable gases (zone 0), dusts (zone 20)and mining areas (group I M1).
Can't find what you need?
Call ADM on 1300 236 467
A member of our expert team will gladly help you find the right solution for your project or application.