Low Pressure Differential Pressure Transmitter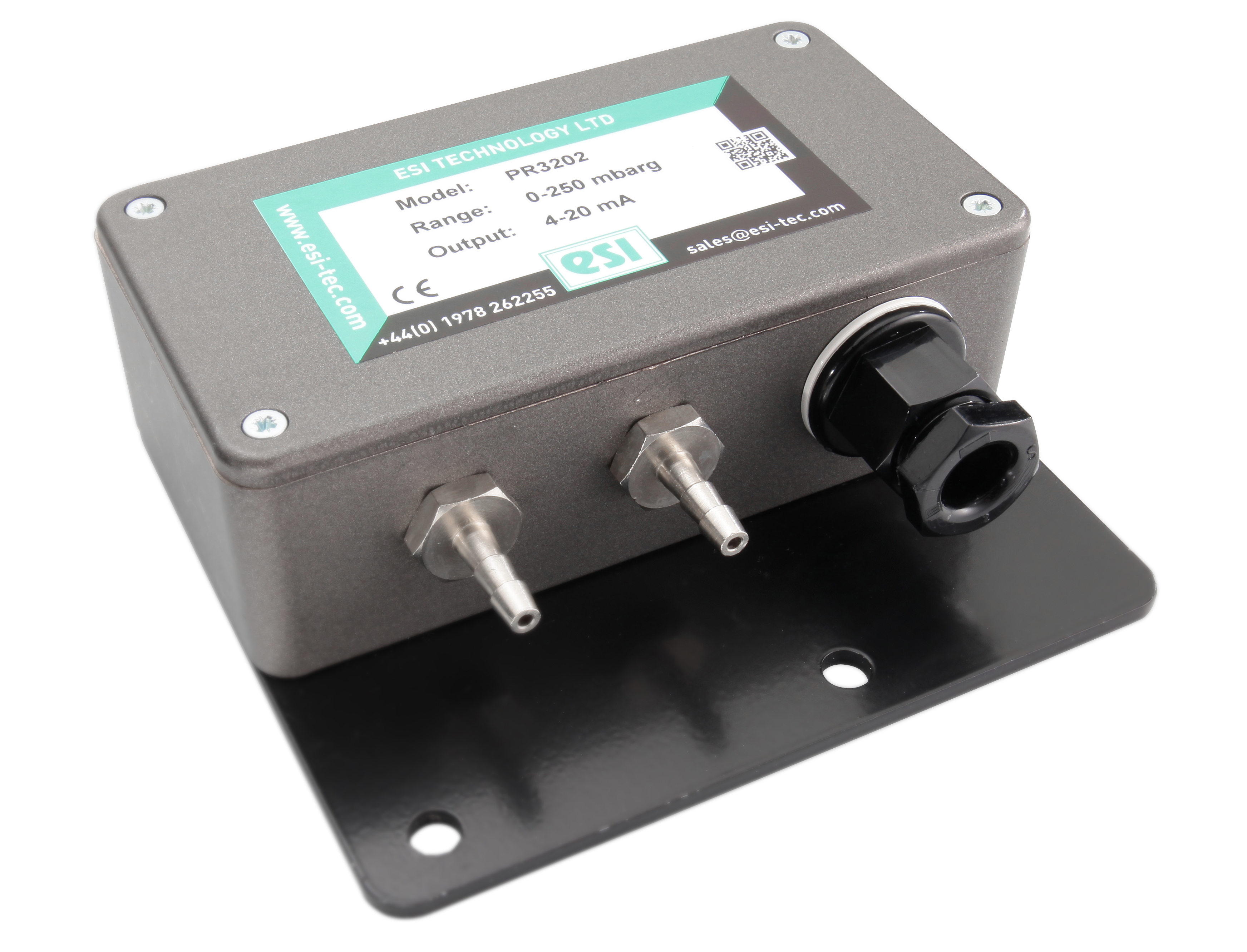 ESI's PR3202 low range air differential pressure transmitter provides an accurate solution for low pressure sensing with ranges available from 0-5 mbar to 0-1,000 mbarDP. These 4-20 mA transmitters are fully temperature compensated for unrivalled stability at very low pressure. They are housed in an RFI shielded wall mountable box for EMC protection, and combine precise measurement for control at very low pressures, with the robustness and flexibility for industrial and commercial installations. An optional heavy-duty aluminium die-cast housing is available for the harshest environments. You can access the zero & span adjustment potentiometers by removing the front covers, making on-site adjustment possible. Cable entry is through a compression seal gland, or optional M20 conduit fitting. Standard pressure connections are to push-on hose fittings for 4mm ID hose. Ranges available from 0-5 mbar to 0-1,000 mbar in DP, gauge reference or bi-directional. Ultra-low-pressure ranges from 0-25 Pa are also available. An optional IECEx approved version of this product is available).
Can't find what you need?
Call ADM on 1300 236 467
A member of our expert team will gladly help you find the right solution for your project or application.