User Adjustable Electronic Pressure Switch 0~25bar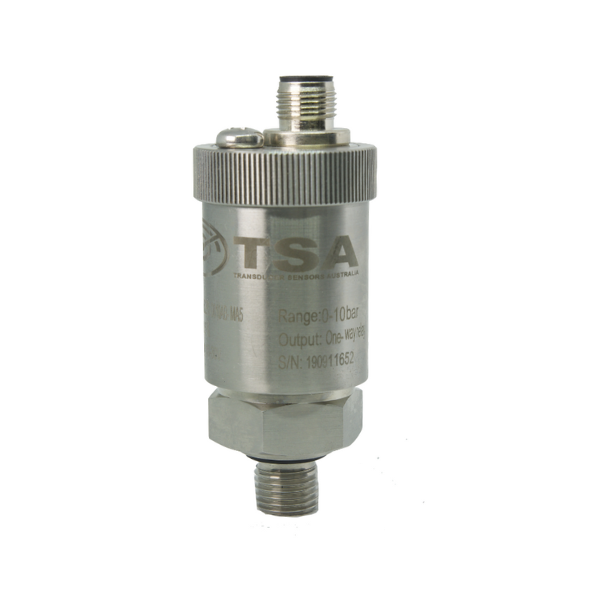 TSA Adjustable pressure switch range is simple in design, has corrosion resistant 316 Stainless Steel IP65 body, and a ¼" BSP parallel process connection as our stock standard. The M12 electrical connection is a favourite with automation engineers. 
Offering a NO/NC changeover relay, suitable for 1A at 24V. Powered with 10-30VDC
The factory default pressure setting is set at 50% of the max rated pressure and the user can adjust this by accessing the trim potentiometer found behind the protective cover screw.
Working temperature: -20°C to +60°C
Accuracy: ±0.5% 
Overload Pressure: 1.5 x Rated Pressure
Protection: IP65
Pressure Measuring Range: 0~25bar (2500kpa) (363psi)
Optional extras include an M12 cable connector (8 pin female), with either 5 meters PVC or PUR cable.
Can't find what you need?
Call ADM on 1300 236 467
A member of our expert team will gladly help you find the right solution for your project or application.