Pressure Transducers for High Pressure Applications
The ESI HP1000 series pressure transducer  offers you operating pressure ranges up to 5,000 bar, whilst still maintaining an extremely high performance level.
ESI's unique pressuresensor design gives high pressure integrity for safe use. The pressure diaphragm and process connection are machined from one piece of Titanium with no seals or welds. This ensures unbeatable corrosion resistance and gives you high resistance to overpressure and pressure transients.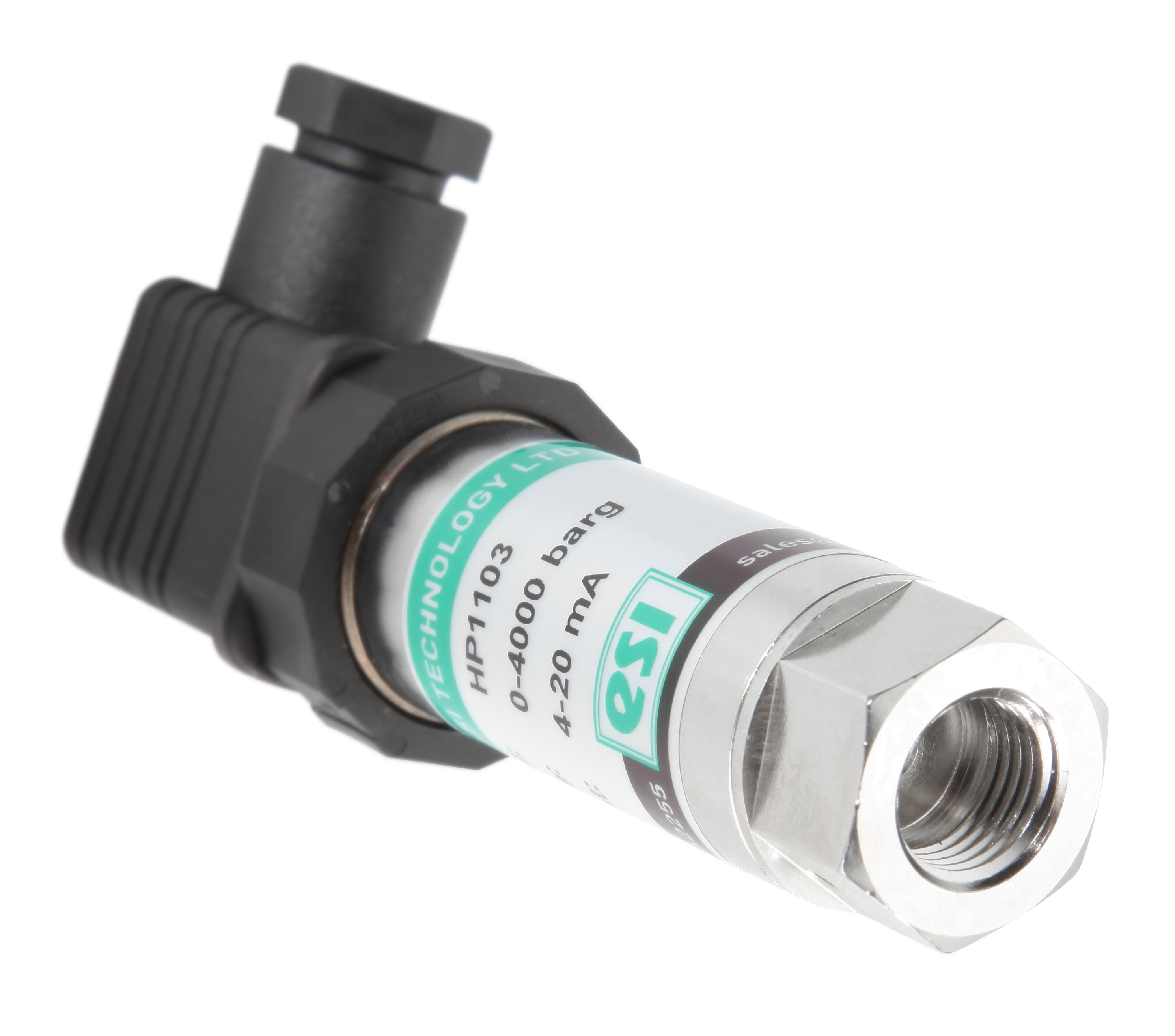 ESI's unique Silicon-on-Sapphire sensor technology also provides outstanding performance and gives excellent stability over a wide temperature range.
Designed to meet demanding environments, this pressure transducer will consistently maintain accurate performance whilst sustaining high durability.
Using the industry standard autoclave process connection enables safe and reliable sealing to such high pressures.
The ESI HP1000 pressure transducer is available in pressure ranges from 0-400 bar to 0-5,000 bar and with electrical outputs of 0-100 mV, 0-5V dc, 0-10 Vdc and 4-20 mA. So, it is compatible with almost any PLC, or high-level process control system.
There is also an IECEx option for use in hazardous areas.
Applications include aerospace, laboratory and test, oil and gas monitoring equipment and general industrial.
If you would like assistance with selecting a suitable pressure transducer for your high pressure application, then do not hesitate to call ADM on 1300 236 467. A member of our expert team will gladly answer any questions that you may have.