Programmable Single Loop Temperature / Process Controller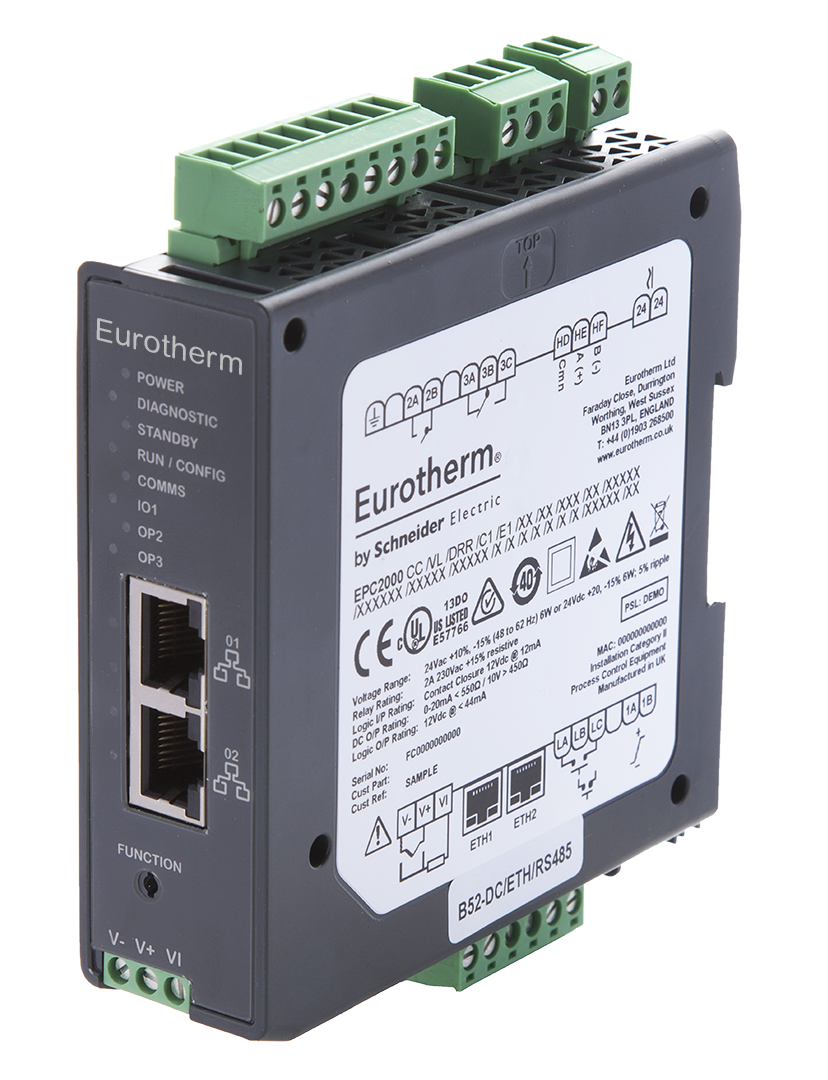 The Eurotherm EPC2000 is ideal for applications, where you need to control programmable single loop temperature and process controller.
The EPC2000 is a highly cost-effective solution as it does not sport any display panels, or HMI panels that you may not need.
What you get is an efficient and repeatable precision control in a convenient and easy to deploy DIN rail package, with just the features that you really need.
The Eurotherm EPC2000 gives you precise control and measurement performance with a high-speed Ethernet connection, which incorporates an integral switch for daisy chain connection to supervisors, panels or PLC.
You will enjoy a fast PID response, with minimal overshoot and oscillation, resulting in a high degree of control accuracy of the temperature, or process.
There is a convenient multi-programmer function, with up to 20 multi-step sequences. So the EPC2000 can be used to control relatively complex processes.
Eurotherm's user function block wiring with optional maths, logic, totaliser and specialised functions enable you to use the EPC2000 to control additional system functions beyond PID control.
Can't find what you need?
Call ADM on 1300 236 467
A member of our expert team will gladly help you find the right solution for your project or application.