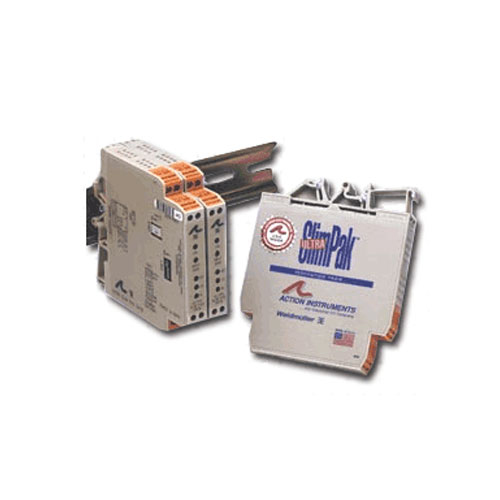 The G408 is a DIN rail mount, DC input signal conditioner with 1800VDC isolation between input, output and power. The field configurable input and output offers flexible, wide ranging capability for DC current and voltage signals.
The input can be configured for any one of 12 voltage ranges from 10mV to 100V or 6 current ranges from 1mA to 100mA. The output is linear to the input and can be set for either 0-5V, 0-10V, 0-1mA, 0-20mA or 4-20mA (for models G408-0001) and -5 to +5V or -10 to +10V (for model G408-1001).
Wide ranging, precision zero and span pots allow 50% adjustability of offset and span turn-down within each of the 18 switch selectable ranges.
The G408 also accepts bipolar inputs and offers selectable normal or reverse operation (e.g. 4-20mA/20-4mA). .
Can't find what you need?
Call ADM on 1300 236 467
A member of our expert team will gladly help you find the right solution for your project or application.