Configurable, Potentiometer Input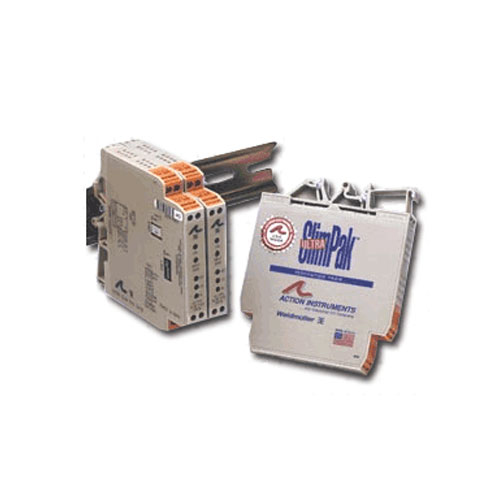 The G438 is a DIN rail mount, potentiometer input signal conditioner
with 1800VDC isolation between DC power and the input/output circuitry.
The input provides a constant voltage and is designed to accept any three-wire
potentiometer from 100W to 100KW.
The field configurable output is switch selectable providing either 0-5V, 0-10V, 0-1mA, 0-20mA or 4-20mA DC signal.
Wide ranging, precision zero and span pots, used in conjunction with DIP switches, allow 80% adjustability of offset and gain to transmit a full scale output from any 20% portion of the potentiometer input.
Can't find what you need?
Call ADM on 1300 236 467
A member of our expert team will gladly help you find the right solution for your project or application.