Programmable Automation Controller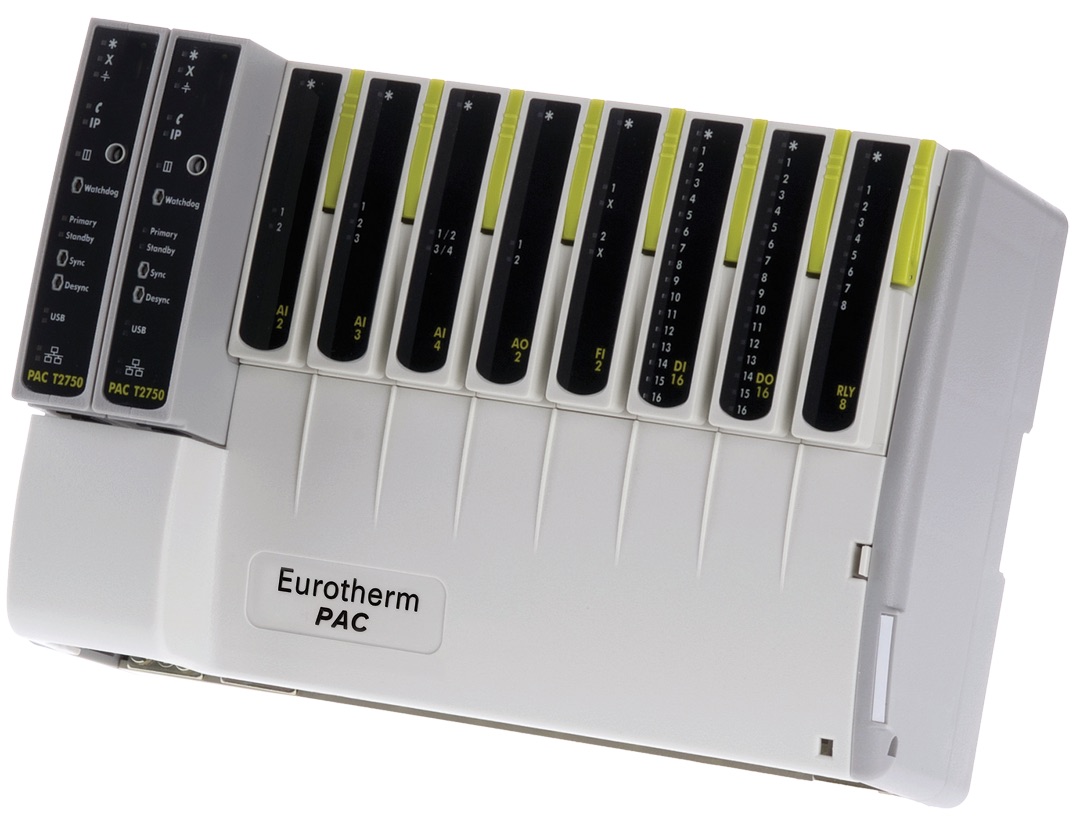 The Eurotherm T2750 is a high-performance programmable automation controller with cost effective redundancy options. The T2750 offers a complete distributed control and recording environment, which is capable of continuous analogue, logic, sequential and batch control, combined with secure data recording at point of measurement − all designed to maximise your return on investment.
The T2750 System reduces engineering costs and maximises process uptime. Controller redundancy is automatically commissioned − simply plug the additional processor module into the redundant base and press synchronise − no special cabling or engineering is
required. Changeover to a secondary processor is automatic, with uninterrupted control and bumpless transfer of communications and process I/O.
Replacement of a controller or I/O module, for any reason, can be done with the power on − and initialisation is automatic. The high MTBF of the system's I/O and passive backplanes provide you with extremely high system availability. The T2750 Controller also supports online reconfiguration and online monitoring for all continuous and logic control functions.
Can't find what you need?
Call ADM on 1300 236 467
A member of our expert team will gladly help you find the right solution for your project or application.