Temperature Controllers to Replace a 24 x 48mm Panel Controller
For many years 24 x 48mm (1/32 din) format has been a standard size for single line display temperature controllers. 
Numerous manufacturers have produced temperature controllers over the years that would fit in this sized cutout. However, most of these manufacturers have ceased producing temperature controllers of this size and offer size formats that cannot easily be retro fitted to the existing panel cutout.
ADM stocks a range of Elco temperature and refrigeration controllers for 29 x 71 mm panel cut outs. These make migration to a replacement controller fairly simple, as minimum modification to the existing panel cutout required.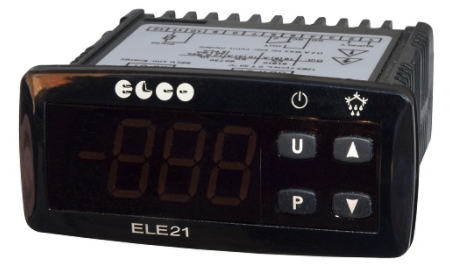 If you are looking for a replacement temperature or refrigeration controller that will replace a 24 x 48mm (1/32 din) controller/indicator, then contact ADM Instrument engineering.  
A member of our expert team will confirm the functions you need and will advise on a suitable replacement, where available.