Configurable Load Cell Indicator / Alarm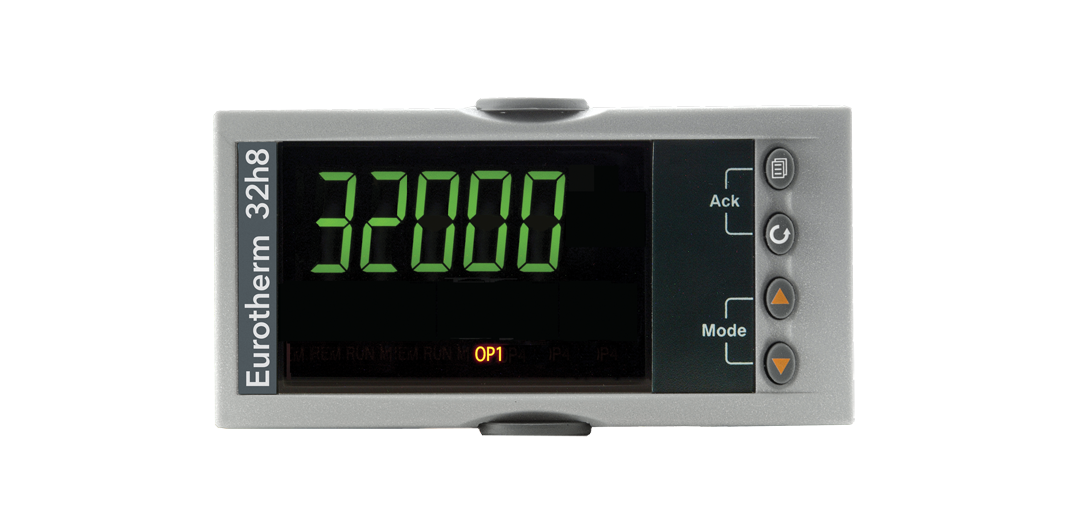 The Eurotherm 32h8i/SG is the perfect choice if you need a combined load cell indicator and alarm controller.
The 1/8 DIN size (96mm x 48mm) horizontal display is compact enough to fit into applications, where real estate is at a premium and is still large enough to see when the operator is stood some meters away.
The Eurotherm 32h8i/SG is fully configurable and you can set the alarm display could to change from green to red under alarm conditions, giving the operator a clear indication that something may be wrong.
In fact the Eurotherm 32h8i/SG has a wide range of useful features, which make it a highly flexible and affordable load cell indicator / alarm controller.
Can't find what you need?
Call ADM on 1300 236 467
A member of our expert team will gladly help you find the right solution for your project or application.