Robust Tension / Compression Miniature Load Cell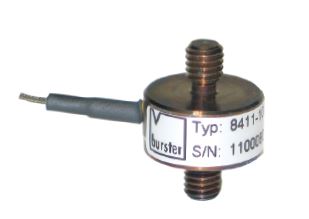 The dimensions of the Burster 8411 series miniature load cells make them the perfect choice for incorporating into existing structures, or fitted into locations where access is difficult.
Tensile and compressive forces are introduced to the cylindrical sensor housing through the two threaded bolts.
The strong, rigid design results in high natural frequencies up to 160 kHz, which is beneficial for dynamic measurements.
Stainless steel construction and high resonance frequency.
Characteristic curve deviation is less than 0.f% F.S.
Can't find what you need?
Call ADM on 1300 236 467
A member of our expert team will gladly help you find the right solution for your project or application.