Sub Miniature Tension / Compression Load Cell 1kg up to 500kg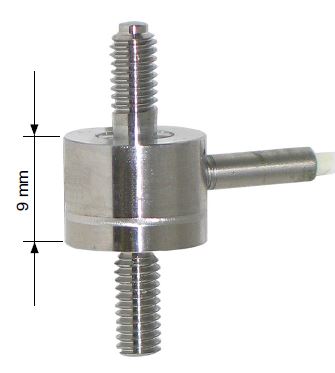 Thie Burster 8417 sub miniatur tension/compression load cell is especially small, which means it can be easily integrated in a girder assembly between two cables or chains for measuring force. The outside threadings along its axis of symmetry can accommodate various adapters or are suitable for screwing into a threaded hole that is quick and easy to produce. The radial connection cable is extremely flexible and designed for a wide range of motion. In order to achieve the greatest possible stability for such a small sensor all parts have been welded together,including the cable guide bush in the sensor housing. Thus making it suitable not only for the laboratory but also for industrial use .
Can't find what you need?
Call ADM on 1300 236 467
A member of our expert team will gladly help you find the right solution for your project or application.