IP69K Wash Down Area Load Cells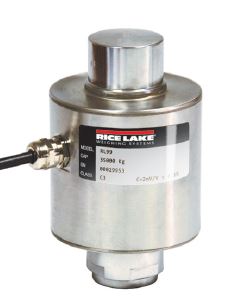 The RL5146 series compression canister type load cells are IP69K rated, which means they can be used in areas where is could be subjected to close-range high pressure, high temperature spray downs.
This is particularly useful if you are looking for a load cell that can be used in food and beverage applications, or any other environment where hygenic washdowns are regularly carried out.
Measurement capacities available: 10tf, 15tf, 20tf, 25tf, 30tf, 35tf, 40tf and 5tf.
They also have a wide operating temperature range of -10ºC ~ +70ºC.
Can't find what you need?
Call ADM on 1300 236 467
A member of our expert team will gladly help you find the right solution for your project or application.