Melt Pressure Controllers for Plastics Extruders
The Eurotherm P304 Piccolo series melt pressure controllers and indicators are available from ADM.
Melt pressure controllers are typically used in the extrusion of plastics to ensure that the quality and uniformity of the extruded products is maintained. 
This reduces potential defects and imperfections, which reduces the costs associated with material waste. 
Melt pressure control can also enhance the lifespan of the extruder's components by reducing wear and tear from exposure to fluctuating pressures.  
There are two versions of the Eurotherm P304 Piccolo series melt pressure controllers available: 
P304c Melt Pressure Controller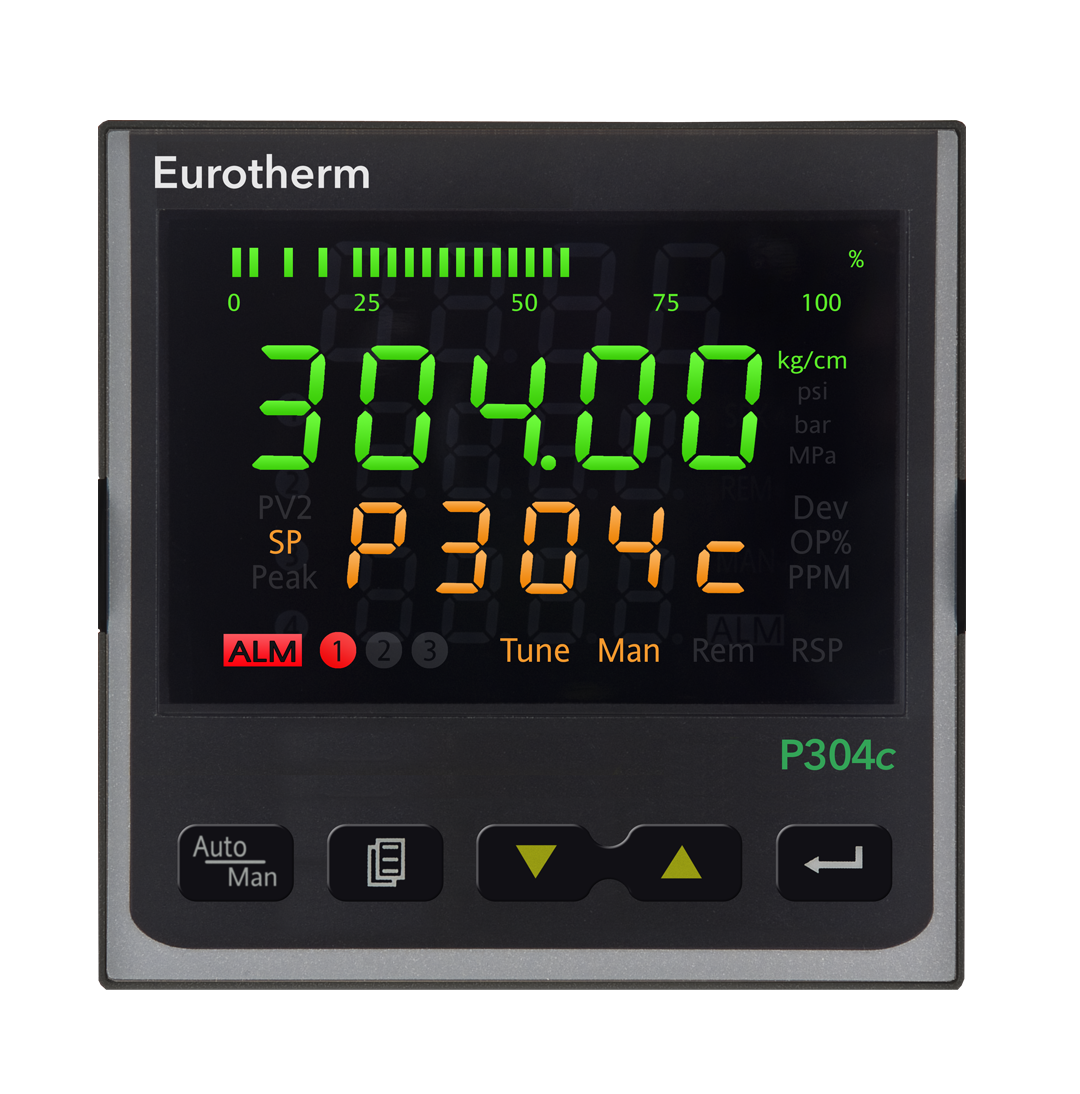 The P304c melt pressure controller gives you accurate pressure or differential pressure control, ideal for plastics applications.  
A clear display shows the main PV value along in the main area with a secondary variable beneath. The process input is also shown with a 35-point bar graph.  
Up to 24 dedicated LED beacons are included to provide the operator with good visibility of the status of the whole process.  
The P304c delivers accurate PI/PID control for die pressure and gives fast and constant closed loop pressure control to give excellent process performance.  
Pre-tuning and adaptive self-tuning algorithms ensure good tuning of the control without the need for specific operator expertise.  
A remote setpoint option, which can be either voltage or current, enables setpoint generation by a master controller or PLC. A wide range of control and retransmission linear outputs can also be selected without the use of hardware jumpers.   
P304i Melt Pressure Indicator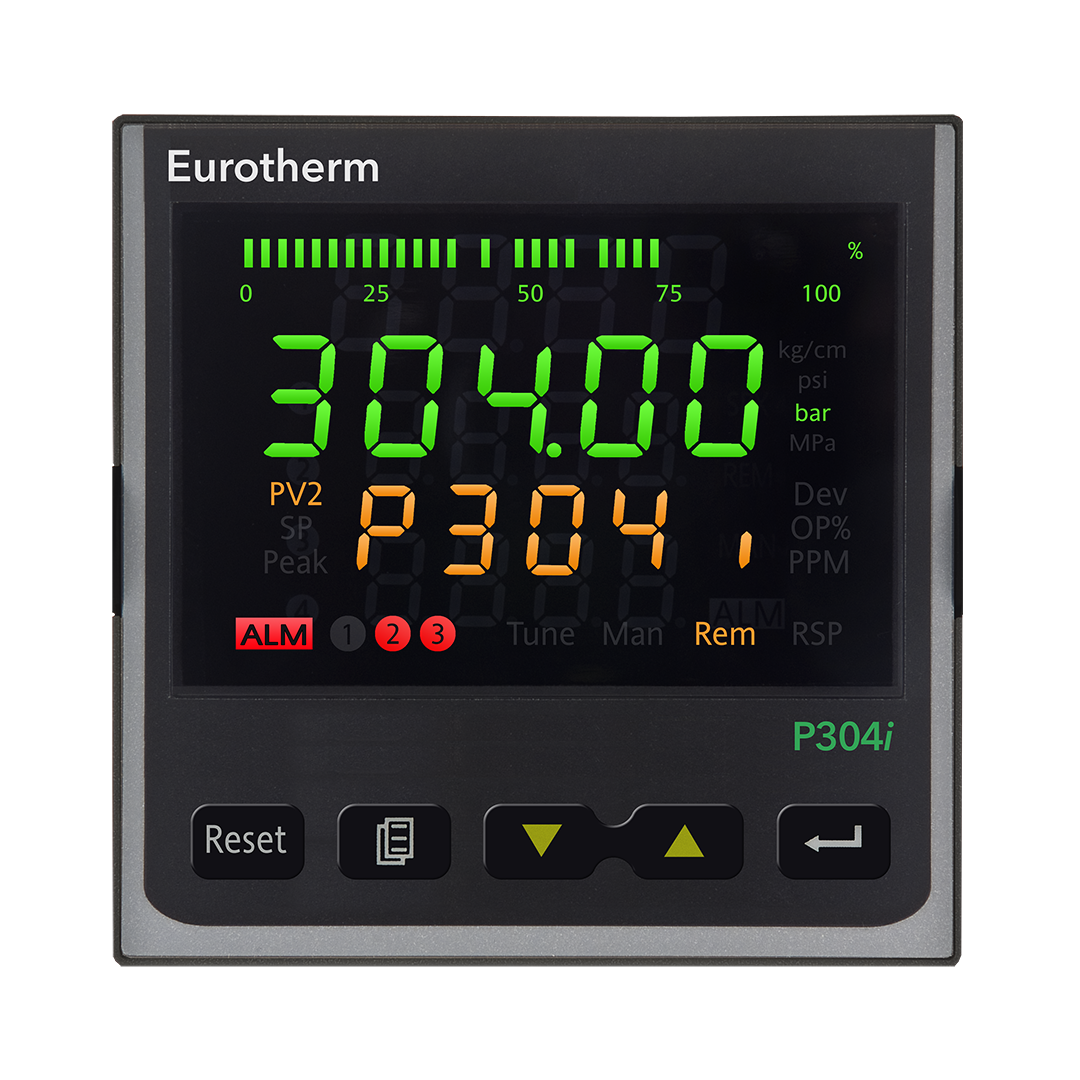 The P304i is a fully programmable indicator with a single input configured for melt pressure measurement.  You can wire either strain gauge or amplified transducers to the unit. An optional second input enables differential pressure measurement if required.   
A fast update time for each channel of 50ms responds well to very fast processes.  
For full process measurement, the second input can be configured for either thermocouple or RTD temperature measurement.   
Three preconfigured and ready to use alarms permit the detection of high- and low-pressure conditions. A flexible alarm strategy enables shutdown of extruder at dangerous pressure levels.  
Please contact ADM Instrument Engineering if you would like any further information on Eurotherm's melt pressure indicators and controllers. 
IS THIS INFORMATION USEFUL?
If so, why not share it with your peers and colleagues. Simply click on the blue LinkedIn share icon below.