Precision Handheld Humidity Meter in Stock
The Lutron HT-3027SD is a remarkably versatile hand held precision humidity meter.
One of the key features of the HT-3027SD is the built in SD card reader. The humidity meter has a built-in clock and calendar, and can record data in real time. This means that real time data can be captured onto an SD card (not supplied) and downloaded into a spreadsheet on any computer at a later date for analysis.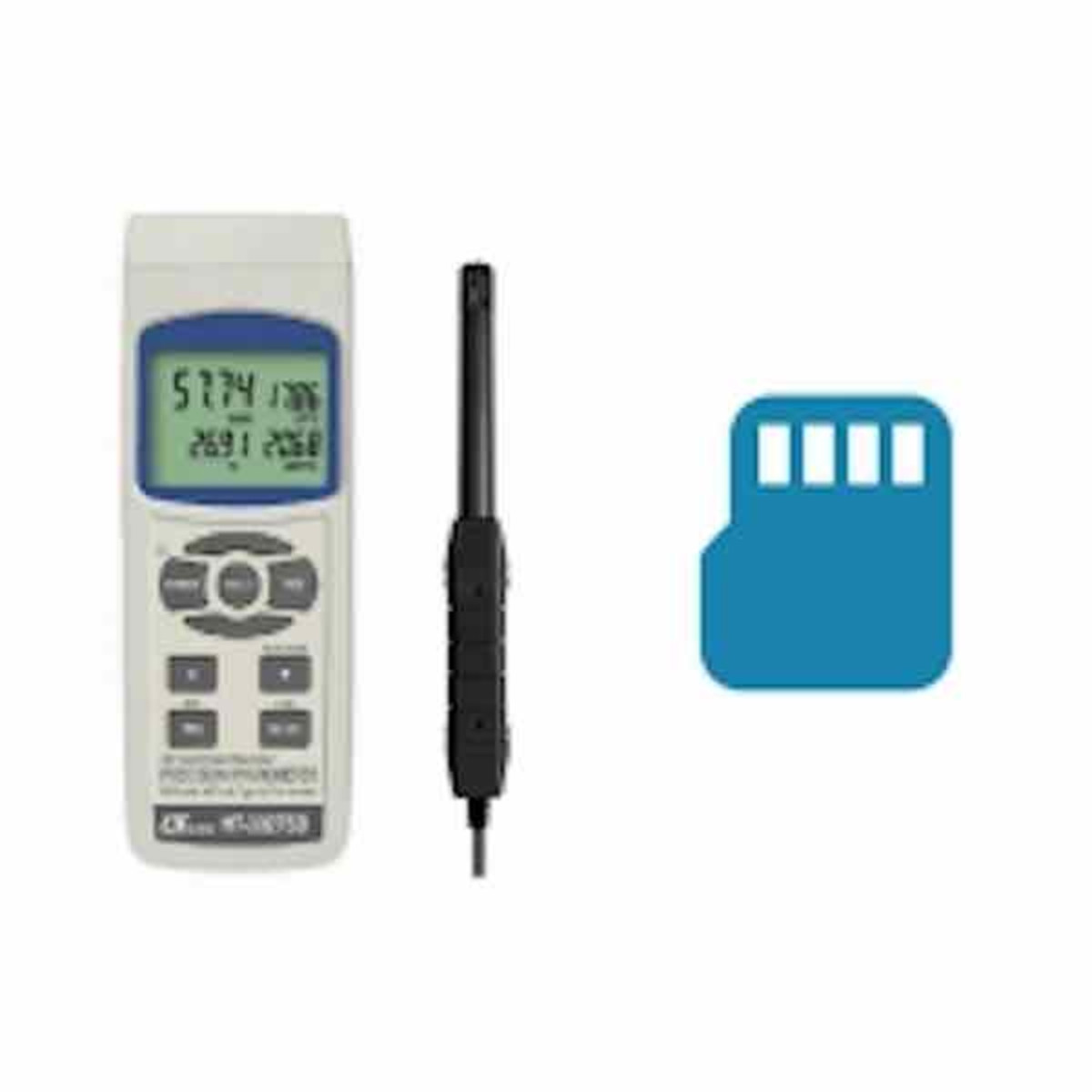 There are 4 different modes of operation:
Humidity/Temp. : %RH/ºC or ºF
Unit Dew point (Humidity): ºC or ºF
Wet bulb (Humidity): ºC or ºF
Type K/J thermometer: ºC or ºF
The temperature value is captured at the same time as the humidity reading.
For added functionality there is automatic temperature compensation and a data hold button to freeze any critical readings on the display until you are ready to move on.
As well as being able to select the required units of measurement, you can also set the required sampling time.
The Lutron HT-3027SD comes complete with a soft carrying case and humidity/temperature probe and is in stock at ADM.
IS THIS INFORMATION USEFUL?
If so, why not share it with your peers and colleagues. Simply click on the blue LinkedIn share icon below.