Product Review - Lutron CM-9930 Clamp Meter
This low cost Clamp Meter is a heavy duty multi-meter rated to CATIII-1000V and perfect for general electrical testing and troubleshooting.
The Luton CM-9930 is constructed from heavy duty fire proof ABS and gives you DC and AC voltage measuring range up to 1000V, AC current to 2000A, and resistance to 40 Mega Ohms. In addition, this multi-meter allows you to measure frequencies up to 100 KHz and Capacitance to 50UF.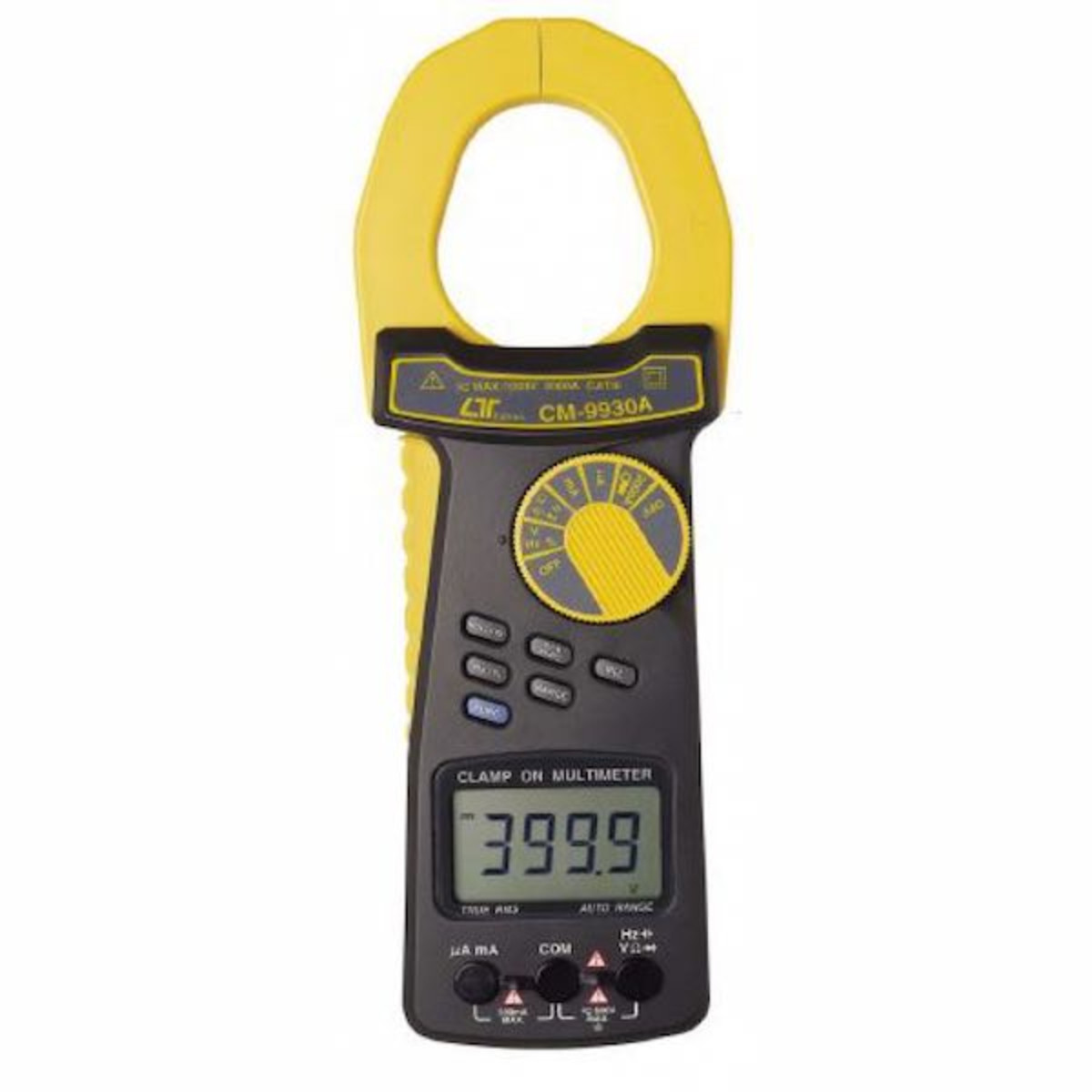 The CM-9930 features auto ranging and has a data hold button that prevents the display from updating, whilst you are in the middle of reading values
The panel is water resistant making it suitable for outdoor use and has an easy to read backlit 0.6†LCD display.
The CM-9930 clamp meter is packed with other useful features such as automatic negative polarity indication and over input warning. It is supplied complete with instruction manual, a set of red and black test leads and a 500mA fuse.
The Luton CM-9930 is available for immediate despatch from the ADM warehouse. 
IS THIS INFORMATION USEFUL?
If so, why not share it with your peers and colleagues. Simply click on the blue LinkedIn share icon below.