Product Review - Lutron WA-2015 Water Quality Meter
The Lutron WA-2015 is a highly durable multi-parameter water quality meter, which is available with a wide variety of probes.
This makes it the perfect tool for the measurement of pH levels, oxidisation-reduction potential (ORP), dissolved oxygen, conductivity and total dissolved solids.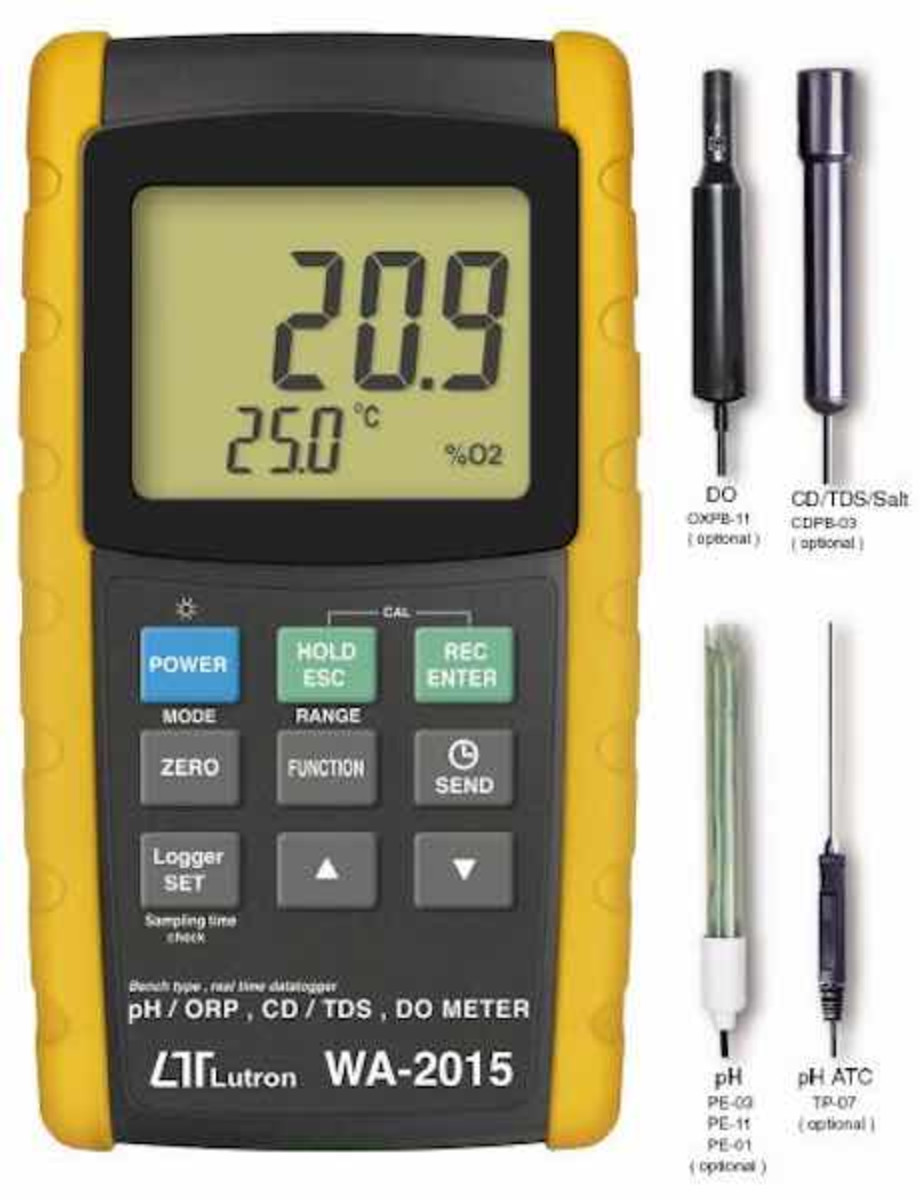 It is housed in a durable enclosure surrounded by a rubber boot, offering you a significant level of protection, should it be dropped. Handy when out on site!
Its ability to log up to 16,000 data points means that it can be left continuously monitoring over an extended period of time.

One of our clients, who supplies small, transportable waste water treatment plants loves the WA-2015 for its ease of operation.
They find it very quick to setup and like that it can be programmed to take water quality measurements every hour. This means that they can leave it monitoring their water treatment plant continuously. This enables them to keep a close eye on the plant's performance without having to install expensive fixed continuous monitoring systems.
Data can be viewed on the large LCD screen or downloaded easily using a laptop or PC.
The WA-2015 can even be paired with the Lutron RSW-914 Direct Wi-Fi converter. This device enables data from the WA-2015 to be sent over a Wi-Fi connection to an android or IOS device or a PC to provide an instant display of water quality data.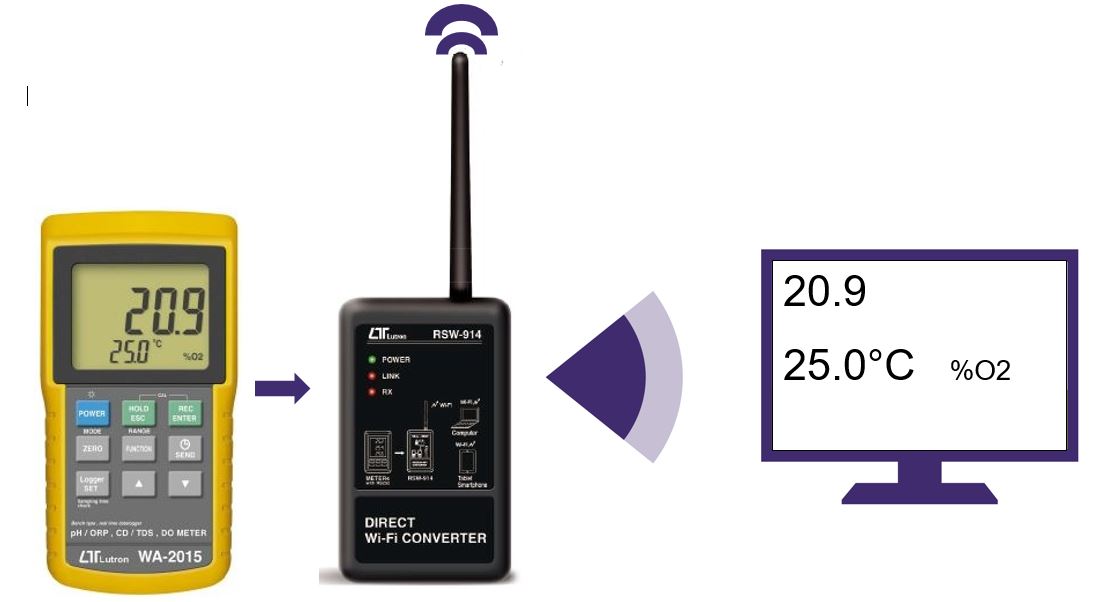 The WA-2015 and RSW-914 can both be powered from a power adapter, making them both suitable for field installations.
IS THIS INFORMATION USEFUL?
If so, why not share it with your peers and colleagues. Simply click on the blue LinkedIn share icon below.