Data Display & Acquisition Software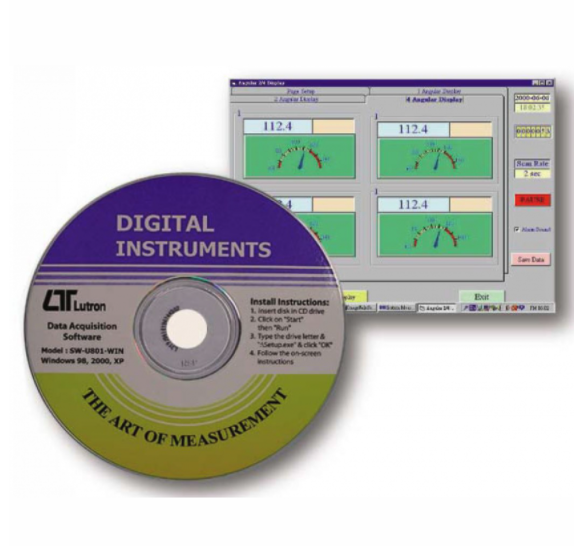 Lutron SW-U801-WIN Data Acquisition Software for most Lutron instruments
The SW-U801 is a multi-display (1/2/4/6/8 displays) program available for WINDOWS, which enables communication with many of Lutron's Instruments.
The real-time display screens can then be saved as xxx.txt data file and later retrived in Excel.
It also provides the functions of datalogging system, text display, angular display, chart display, data recorder high/low limit, data query, text report, chart report. 
Can't find what you need?
Call ADM on 1300 236 467
A member of our expert team will gladly help you find the right solution for your project or application.