Preceision 0.01º Digital Thermometer with SD Card Reader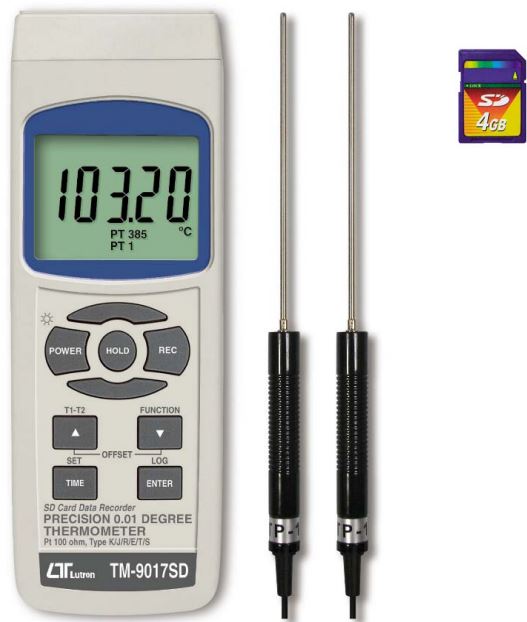 The Lutron TM-901SD can be used with type K/J/T/E/R/S and Pt 100 ohm measurement probes, which are ordered separately.
Measurement ranges:
Type K : -100 to 1300 . ℃.
Type J : -100 to 1200 . ℃.
Pt 100 ohm : -199.99 to 850.00 . ℃.
Precision readinns to 0.01 degree /can be taken.
This digital thermometer has 2 channels and a built-in real time SD memory card datalogger.
There is no need for special software. Simply download data from SD card to a spreadsheet.
Can't find what you need?
Call ADM on 1300 236 467
A member of our expert team will gladly help you find the right solution for your project or application.