DIS QG76N-SIXv-360-CANS-CFM-UL-2d
Safety Inclinometer, SIL 2, CANOpen, Stainless Steel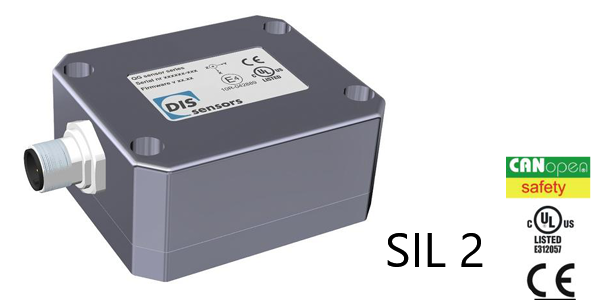 Designed for the harshest of environments.
These inclinometers are based on robust MEMS technology, in which capacitance differences can be converted into an analogue voltage within a micro-mechanical sensor chip.
DIS Safety Inclinometer
Axis: 1 
Range: ±180deg
Material: Stainless Steel
Output: CANOpen-Safety
Certified: SIL2
Connector 1: M12, 8 pin, A-Code, male
Connector 2: M12, 8 pin, A-Code, female
Power :8... 32 VDC 
Protection: IP67
The relevant EDS File and CANopen-Safety manual is available on request.
Can't find what you need?
Call ADM on 1300 236 467
A member of our expert team will gladly help you find the right solution for your project or application.