Blue Pot Contactless Rotary Position Sensor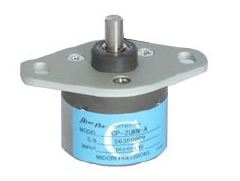 Midori's Blue Pot's magneto resistive contactless design makes it ideal for applications with rapidly repeating movement. It also ensure there is no electrical noise on the output.
The 4-20mA output makes it easy to integrate with many PLC's and process controllers, including the Eurotherm range.
Temperature compensation can be achieved y using a thermistor.
The rugged, sealed design makes it suitable for use in many industrial environmentd and resolution is practiclly infinite.
Can't find what you need?
Call ADM on 1300 236 467
A member of our expert team will gladly help you find the right solution for your project or application.