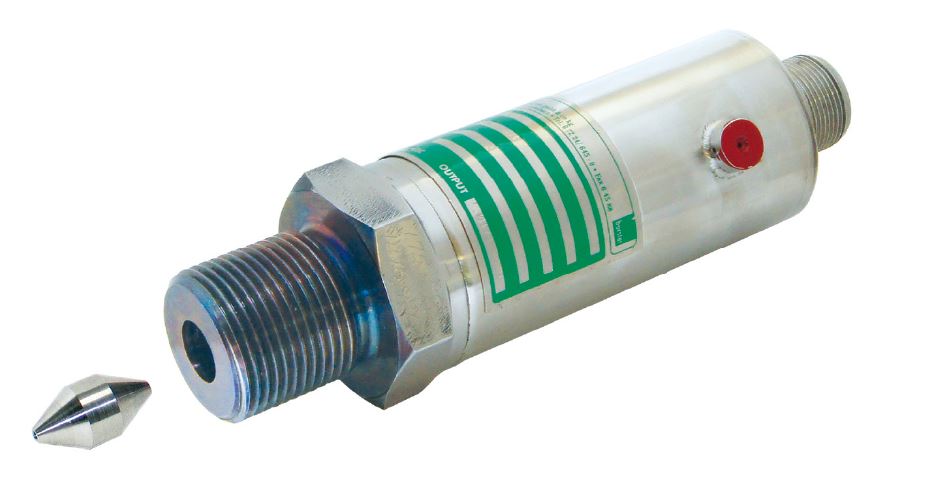 The Burster 8270 pressure transducer has been designed and built for the reliable measurement of high pressures. Itis used to measure very high pressures in industry and research. t is robust and accurate. Special stainless steels allow its use even in corrosive liquid or gaseous media. The transducer can be customised with various options at specific request, such as built-in instrumentation amplifiers or extended temperature-compensated ranges In the event of a pressure overload of the sensor element, a safety valve (a hole in the outer body wall having a defined resistance) reduces the pressure in a controlled manner. This prevents the body from bursting. Four film strain gauges connected in a Wheatstone bridge are applied to the sensor element to convert the physical variable (pressure) into an electrical variable. A double-ended sealing cone seals the transducer at its pressure connection. The screw connection must be tightened to the specified torque.
Can't find what you need?
Call ADM on 1300 236 467
A member of our expert team will gladly help you find the right solution for your project or application.