Digital Multimeter with SD Card Datalogger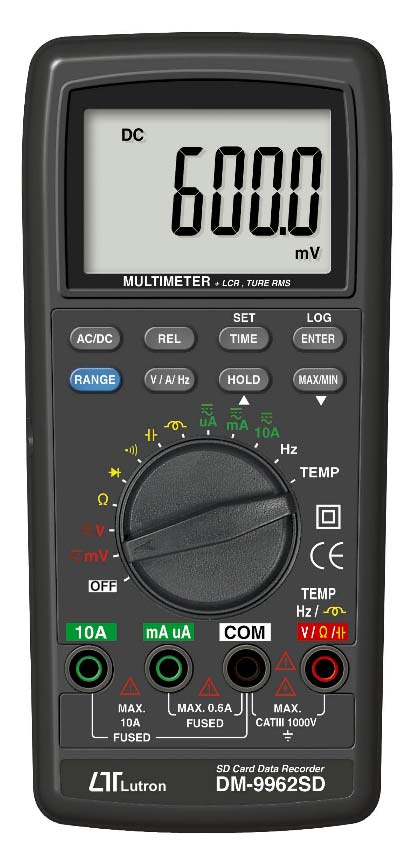 Lutron's DM-9962SD is a very interesting proposition.
On the surface, the Lutron DM-9962SD looks like a competent True RMS digital multimeter.
Underneath is a 6000 count digital multimeter plus an LCR component tester. It also has a microSD card interface and real time clock for long term time stamped data logging.
With a 16G SD card, you can log a time stamped data point every second for several years, or record many data logging sessions. The files are standard CSV and easily read into a spread sheet program from the SD card. The nice aspect about data logging with an SD card, is that you don't need a PC, or laptop until you want to read out the results.
This is the only digital multimeter we have seen that can measure RF components. It's so easy to use, it makes working with surface mount relatively easy.
Can't find what you need?
Call ADM on 1300 236 467
A member of our expert team will gladly help you find the right solution for your project or application.