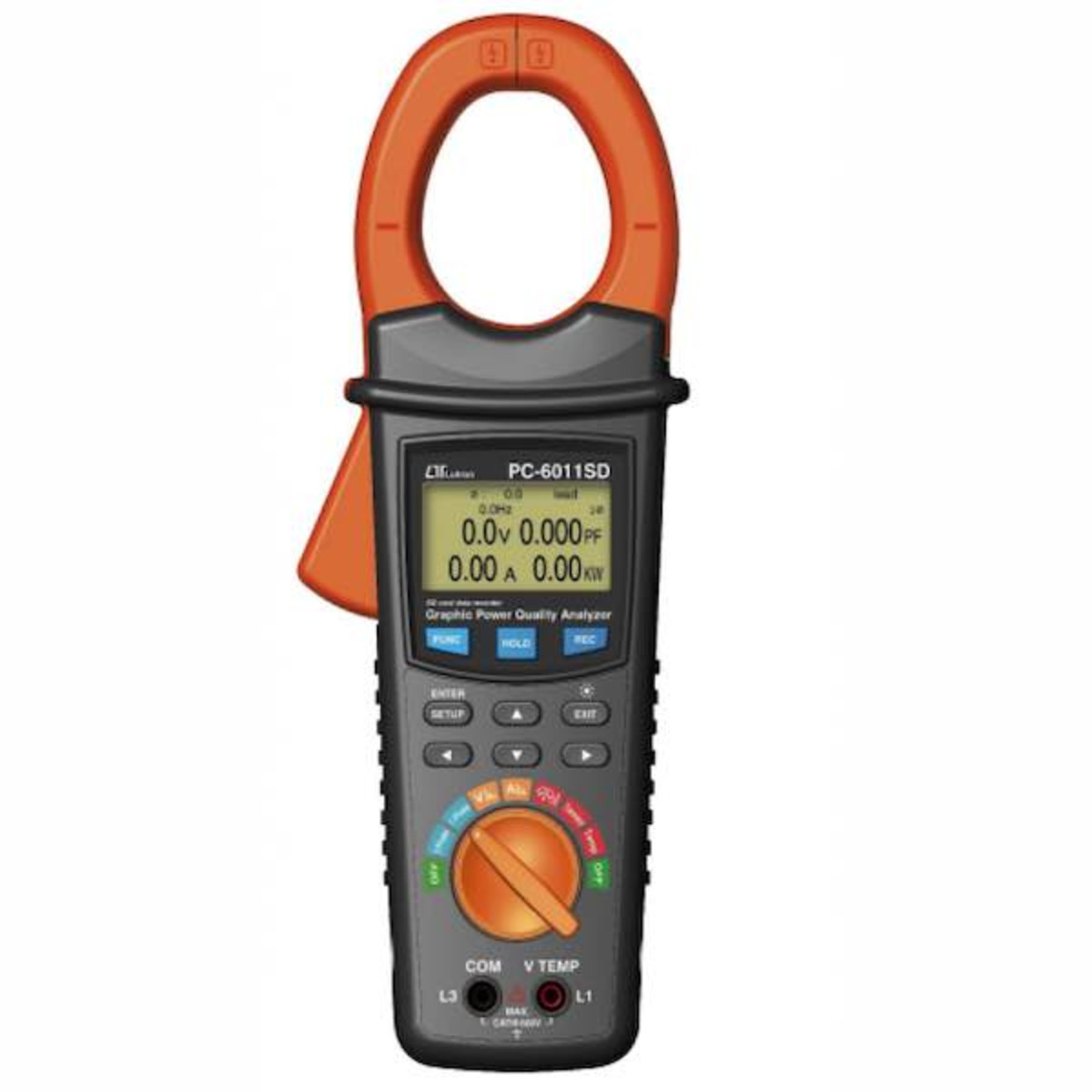 The Lutron PC-6011SD clamp power analyser is perfect for the analysis of single phase or balanced 3 phase systems with voltages up to 600VAC and current up to 2000 amps.
Readings are logged from every 2 second to 7200 seconds as instantaneous values. It also captures 3 types of transient events with programmable threshold. The display is graphical dot matrix and has many graphic formats including waveform on voltage and current – phasor diagram and others.
Data can be captured on the built in SD card data logger. Simply insert the SD card into your laptop or PC to anlayse the data in a spreadsheet. No special software is needed, making this a very economical solution.
Measures ACV, ACA, KW, KVA, KVAR, PF
Measures KWH, KVAH, KVARH, PFH
Frequency, harmonics to 50th
Type K thermocouple input with 0.1 resolution to 199.9C then 1C to 1200C
SD card logging
Cables to 57mm   10amps  to 2000amps autorange
Record graphic displays to memory as .bmp files
Can't find what you need?
Call ADM on 1300 236 467
A member of our expert team will gladly help you find the right solution for your project or application.