Monitoring Sound Levels in the Workplace
A noise risk assessment should be carried out when workers and others may be exposed to excessive noise levels.  
A person conducting a business must ensure that workers are not exposed to noise that exceeds the exposure standard for noise.  
The exposure standard for noise is defined in Part 4.1 Noise of the Work Health and Safety Regulation 2011 as LAeq,8h of 85 dB(A) or an LC,peak of 140 dB(C). 
To assess noise levels a sound level meter (SLM) or noise dose meter (NDM) should be used.  
These meters are designed to measure a frequency-weighted and time-weighted value of the sound pressure level. 
ADM Systems carries such devices in stock and can be easily order through our online shop. 
To browse our product range, click on the following link: 
Sound Level Meters & Noise Dosimeters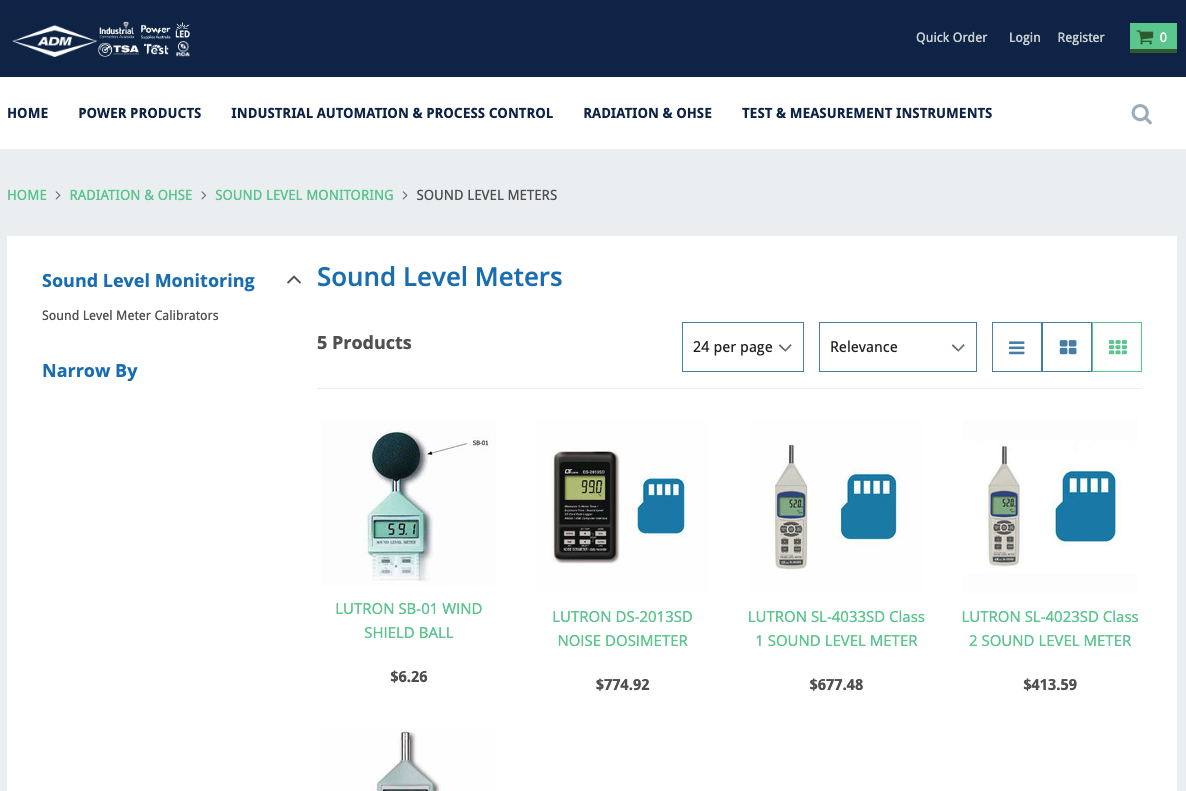 CLASSES OF SOUND LEVEL METER
Sound level meters are classified in terms of accuracy in 2 classes.  
A class 2 sound level meter is the minimum requirement by OSHA for noise measurements and is usually enough for general purpose noises surveys. 
Class 2 sound level meters and dosimeters have an accuracy of ±2 dBA, whereas a class 1 sound level meter has an accuracy of ±1 dBA.  
FREQUENCY RESPONSE OF SOUND LEVEL METERS – DB(A) AND DB(C) MEASUREMENTS. 
Measurements of sound level need to be classified in terms of the "frequency response", or how the sensitivity of the meter taking the measurement varies across the audio spectrum. dB(A) and dB(C) are selected in the instrument during measurements and are quoted in the results. 
The response of the human ear varies with the sound level. At higher levels, 100 dB and above, the ear's response is flatter, as depicted by the C-Weighted curve shown in the following chart. Although the A-Weighted response is used for most applications, C-Weighting is also available on many sound level meters.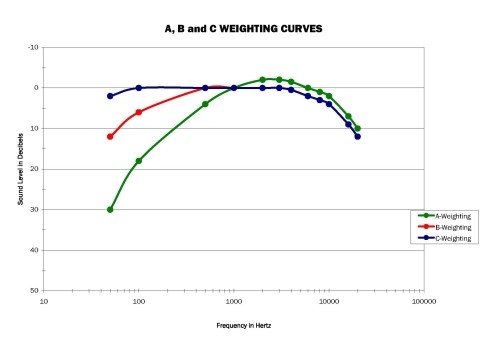 MORE DETAILED INFORMATION  
Noise measurement and recording information is available in part 1 of AS/NZS 1269: Occupational noise management. A person carrying out a noise assessment should meet the competency requirements set out in appendix A of part 1 of AS/NZS 1269. 
Please do not hesitate to contact ADM if you would like help in selecting a sound level meter that is suitable for your application.
IS THIS INFORMATION USEFUL?
If so, why not share it with your peers and colleagues. Simply click on the blue LinkedIn share icon below.