Hand Held Temperature and Humidity Meter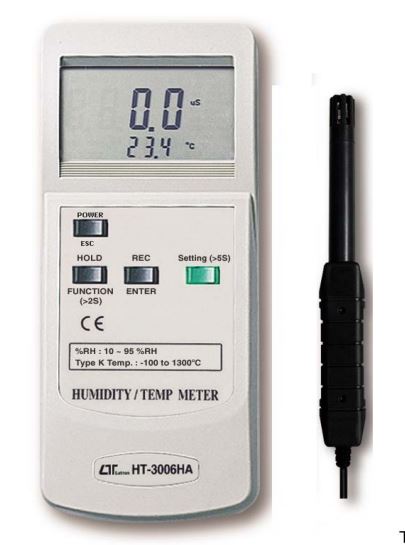 Humidity meter & type K/J thermometer.
Precision humidity sensor with fast response time.
Built-in temperature linearity & precision cold junction compensation circuit.
Super large LCD display, easy readout.
Dual function display.
Records Maximum and Minimum readings with recall.
Auto shut off saves battery life.
Data hold function freezes the desired value on the display.
Humidity & temperature values displayed simultaneously.
Wide range humidity & temperature measurement.
Complete with RH33 33 %RH Humidity Calibrator and RH75 75 %RH Humidity Calibrator.
Can't find what you need?
Call ADM on 1300 236 467
A member of our expert team will gladly help you find the right solution for your project or application.