UniMeasure HX-P510 Series
Heavy duty draw wire transducer - 0-5, 0-10, ±5, ±10V output - 50mm to 50.8m travel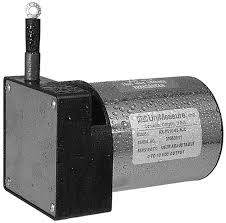 The UniMeasure HX-P510 series draw wire transducer offers a voltage output with wide adjustability to give a 0 to 5, 0 to 10, ±5 or ±10 VDC output. The device may be powered with an unregulated voltage in the range of 4.9 to 30 VDC. Zero and span adjustment potentiometers are readily accessible. With the zero position set anywhere within the first 30% of total travel, the span may be adjusted to give a full 0 to 5 or 0 to 10 VDC output with the span set anywhere within the last 20% of travel. Alternatively, the zero position may be set anywhere between 10% and 90% of full travel to give an output of ±5 or ±10 VDC with the span set between 50% to 100% of the longest travel from the zero position.
Can't find what you need?
Call ADM on 1300 236 467
A member of our expert team will gladly help you find the right solution for your project or application.