Economical draw wire transducer - digital output - 250mm to 1250mm travel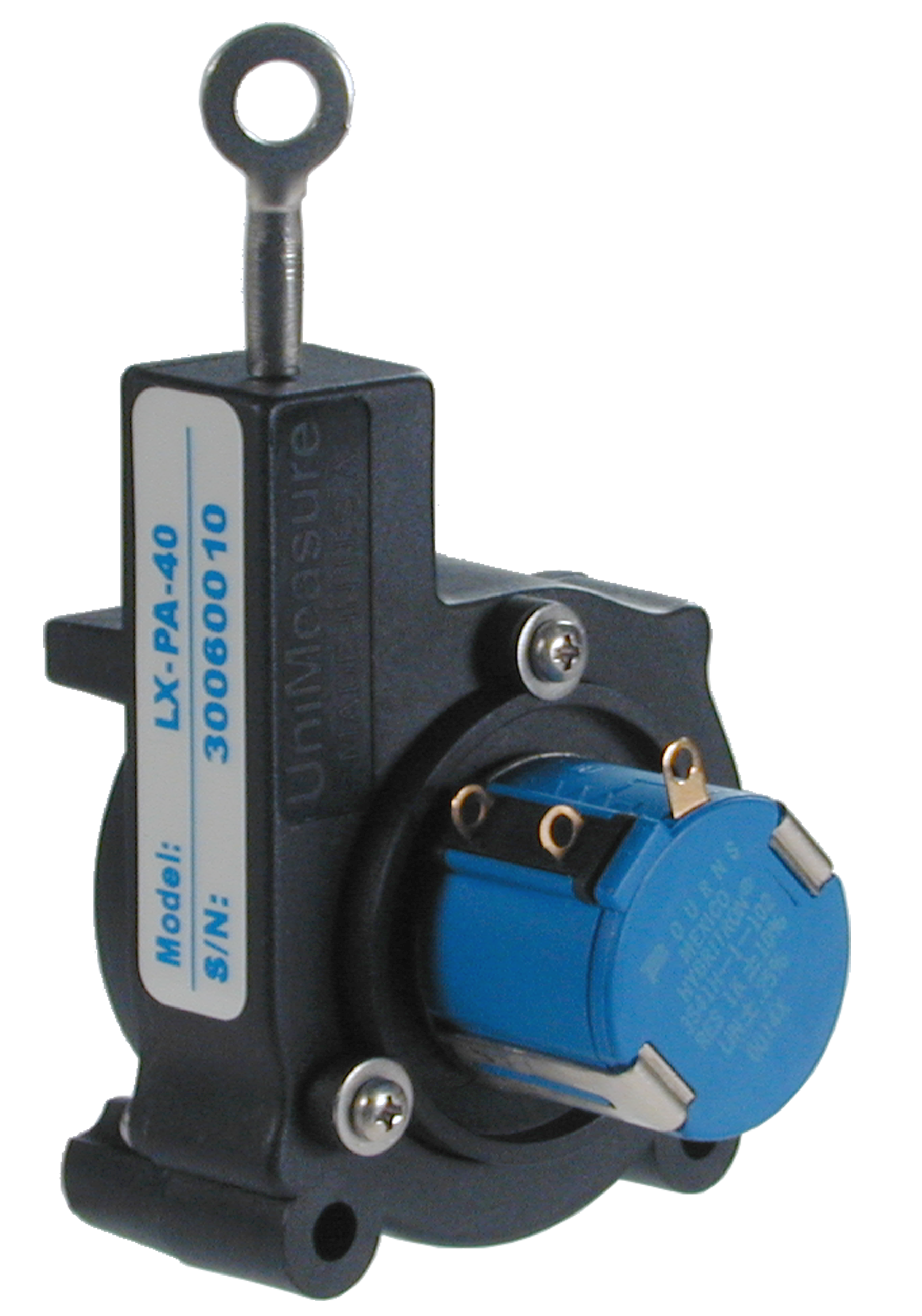 The UniMeasure LX-EP Series draw wire transducer with digital output is a low cost, compact device, ideal for use in light to moderate duty applications in dry environments. The plastic bodied device is ideal for high volume OEM situations where cost is a major consideration and in applications where small size or low weight are of paramount importance. The sensing element in the LX-EP is an optical incremental encoder with electrical outputs consisting of two square wave, TTL level output channels in quadrature. Each output channel is open collector, current sinking with an internal 5.4KΩ pullup resistor. The electrical connection to the LX-EP is a common configuration with five pins of .025" (.64 mm) square shape on .100" (2.54 mm) centers. An accessory electrical cable offered in various lengths is available.
Can't find what you need?
Call ADM on 1300 236 467
A member of our expert team will gladly help you find the right solution for your project or application.