Economical draw wire transducer - ratiometric output - 50mm to 1250mm travel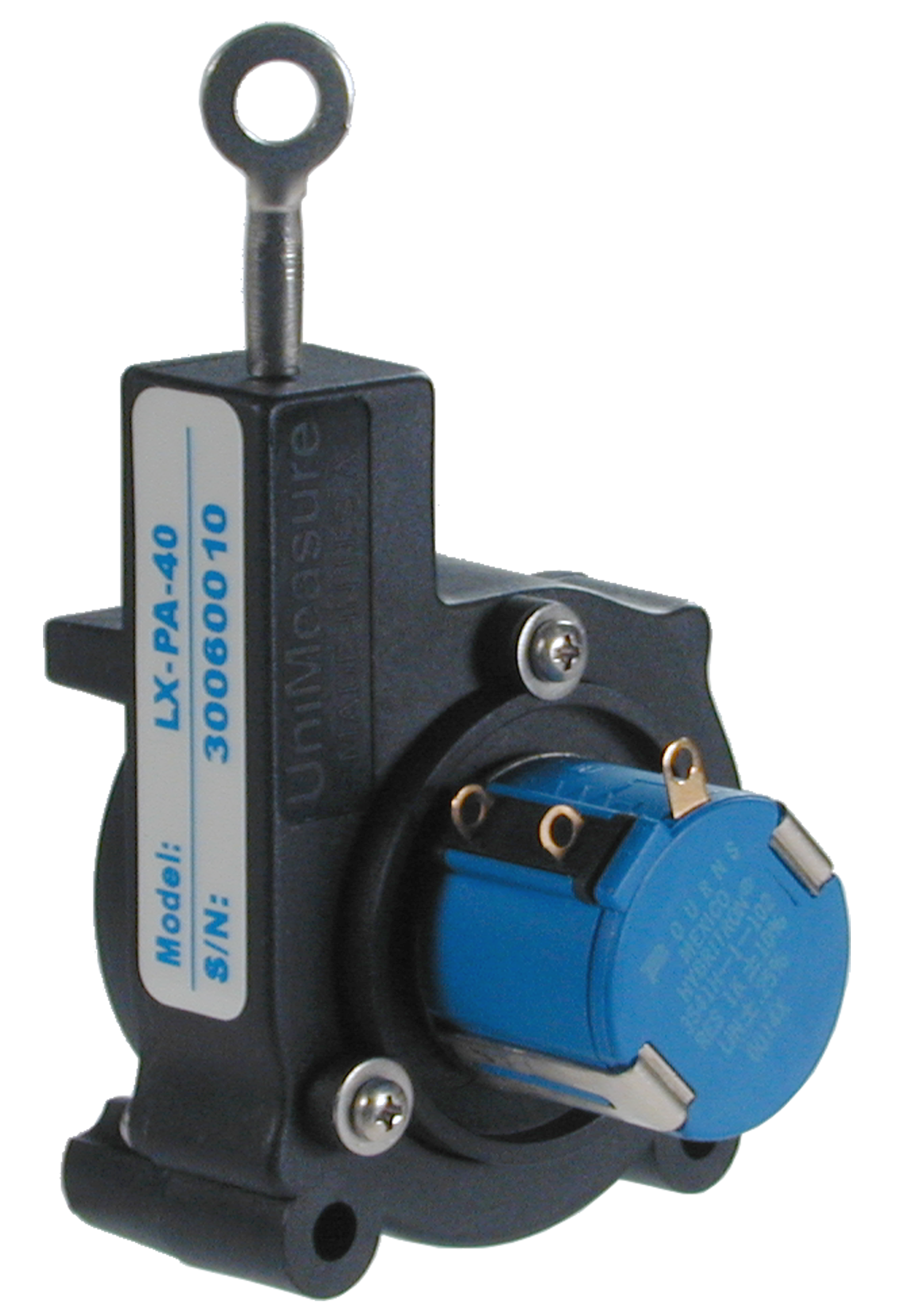 The UniMeasure LX-PA Series draw wire transducer, with analogue output is a low cost linear position transducer, which is ideal for use in light to moderate duty applications in dry environments. The plastic bodied device is ideal for high volume OEM situations where cost is a major consideration and in applications where small size or low weight are of paramount importance. The UniMeasure LX-PA is available in eleven different measurement ranges with a maximum range of 1.25m. The output is voltage from a potentiometric voltage divider circuit. In standard form, the electrical connections are made directly to the contacts on the potentiometer of the unit. Optional electrical cable attached to the potentiometer is available in various lengths. The standard potentiometer value is 1K ohm with optional values of 2K, 5K and 10K ohm available.
Can't find what you need?
Call ADM on 1300 236 467
A member of our expert team will gladly help you find the right solution for your project or application.