Flush Diaphragm Pressure Transducer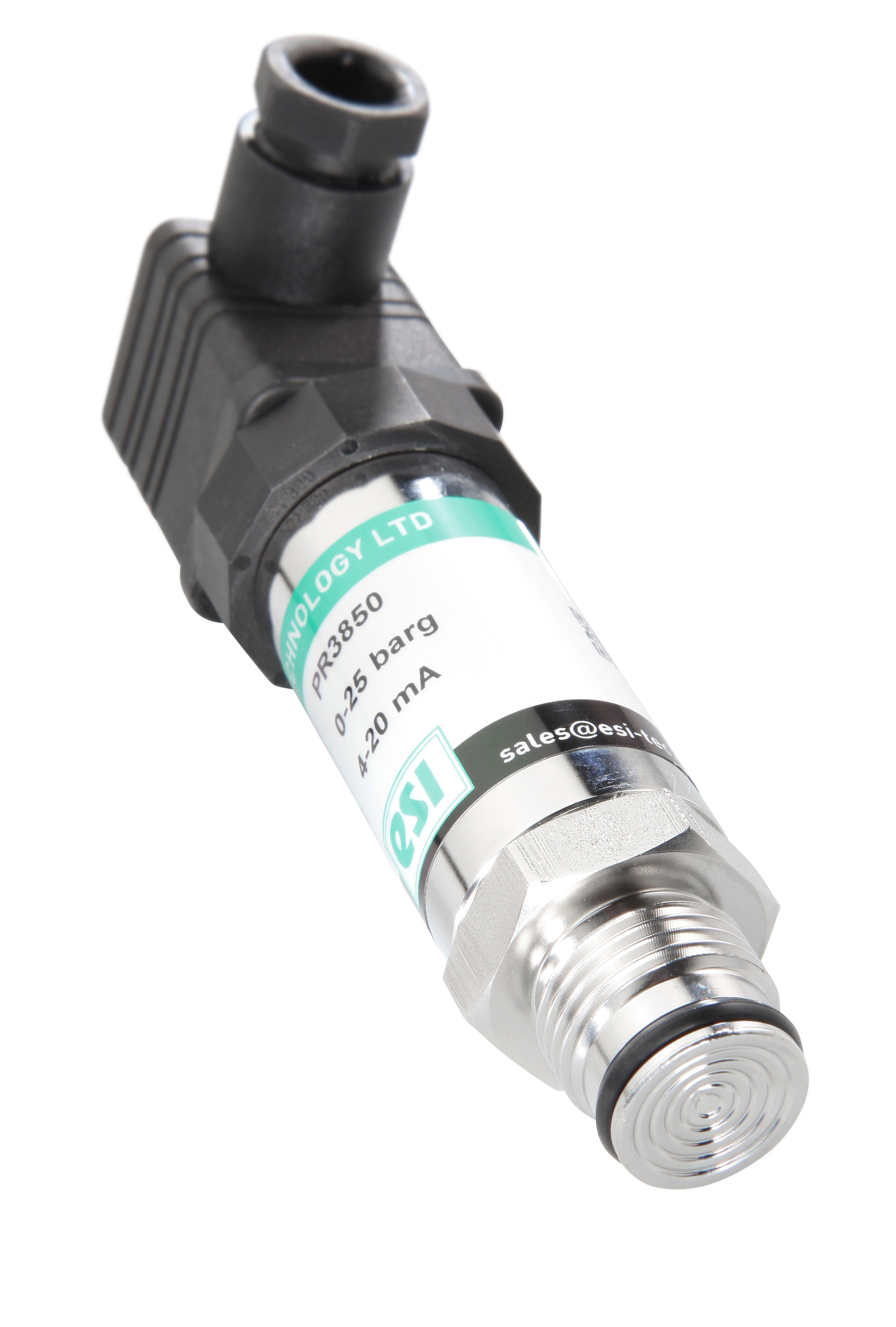 The PR3850 pressure transmitter has been designed to meet the requirements of the majority of industrial pressure measurement applications where a hygienic flush diaphragm connection is required. Robustly constructed from stainless steel this range of pressure transmitters incorporates the latest strain gauge technology together with a custom IC amplifier offering excellent stability and accuracy over a long service life. This transmitter is particularly suitable for use with high viscosity materials. Typical applications include food processing, pharmaceutical, petrochemical, waste water and slurry handling. The flush membrane can be easily cleaned for long term reliability and outstanding performance. The PR3850 offers a stable and accurate output signal of 4-20 mA with options for 0-5 Vdc, 0-10 Vdc, 0-20 mA and other output signals. Electrical connection is via a detachable DIN connector allowing easy access to zero and span adjustment. In addition to the standard 1/2" BSP connection, optional 1" BSP and 1/2" NPT male flush diaphragm process connections are also available. Pressure ranges available from 0-4 bar to 0-400 bar. An optional weldable boss is available to ensure flush-face installation of transmitter to tanks and pipe-work. An IECEx approved version of this product is available for explosion protection for flammable gases (zone 0), dusts (zone 20)and mining areas (group I M1).
Can't find what you need?
Call ADM on 1300 236 467
A member of our expert team will gladly help you find the right solution for your project or application.