USB Pressure Transducer with PC Software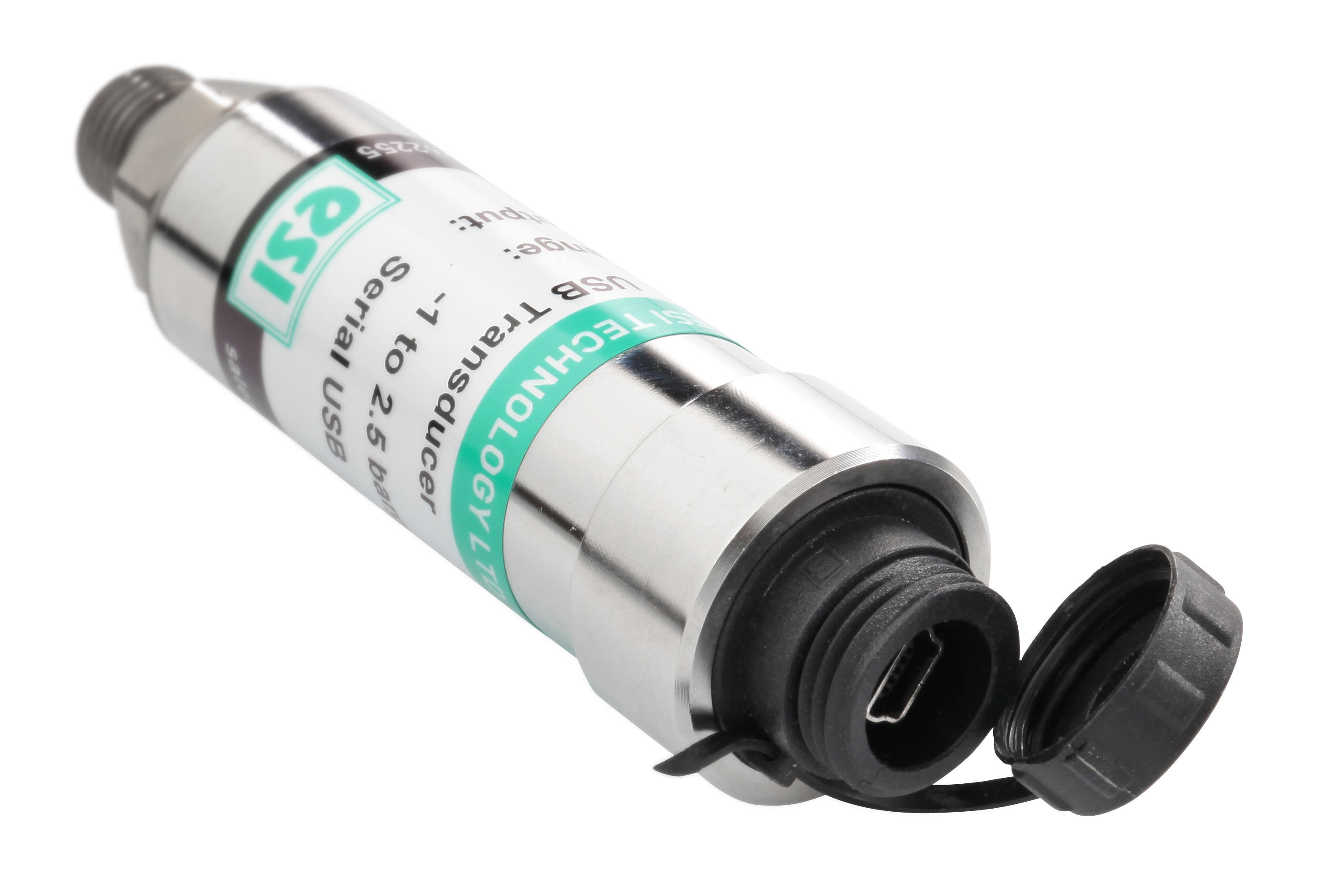 The ESI GS4200-USB© Digital Pressure Transducer has been designed to measure, analyse and record pressure directly on your computer without the need for costly I/O interface boards. It allows you to measure up to 16 pressure inputs simultaneously and easily create customised test certificates. ESI's Silicon-on-Sapphire sensor technology provides outstanding performance and gives excellent stability over a wide temperature range. The transducer is powered by the computer's USB port, data is then presented on the PC via the ESI-USB© configurable Windows Interface software. It has instant connection with auto-detection, and will configure automatically with your desktop, laptop or Windows tablet via USB protocol. The sample rate enables dynamic pressures to be measured with up to 21-bit resolution. Data transferred to the PC is achieved without loss of accuracy or bandwidth. This pressure transducer is USB 2.0 compatible, the ESI-USB© interface configuration and analysis software is provided free of charge and is compatible exclusively with Windows© 7 (32bit & 64bit), 8, 8.1 and 10. Data can be displayed in graphical or tabular form, with a choice of pressure units and fully adjustable scales. Data can be saved to a file or exported to Excel/ PDF. Nine pressure ranges are available (vacuum up to 4,000 bar), selectable via the software.
Can't find what you need?
Call ADM on 1300 236 467
A member of our expert team will gladly help you find the right solution for your project or application.