3 Phase Power Analyser with Clamp Set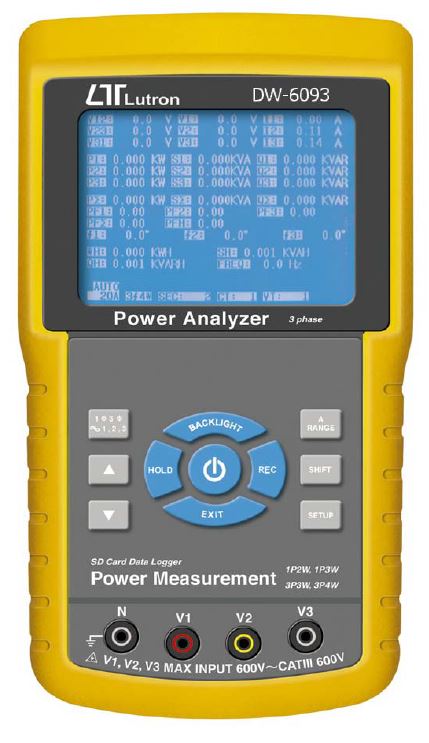 The Lutron DW-6093 is a versatile tool, which can be used for a multitude of single phase and 3 phase test and measurement tasks.
The DW-6093 can conduct analysis tasks on 1 phase 2 wire, 1phase 3 wire, 3 phase 3 wire and 3 phase 4 wire installations. Voltage and current readings are given in true RMS values.
The Lutron DW-6093 also has built in data recorder with SD memory card, as well as clock and calendar. You can set the sampling time from between 2 and 7200 seconds. Once you have completed the analysis, simply remove the SD card from the DW-6093 and slot it into your laptop, or PC. You can then download all of the measured values, together with the ACV time information (year/month/date/hour/minute/second) directly into an Excel spreadsheet for analysis.
Can't find what you need?
Call ADM on 1300 236 467
A member of our expert team will gladly help you find the right solution for your project or application.