ADM's Range of Load Cell Indicators in Stock
Many weighing applications require the information coming from the load cells to be displayed on the spot.
In order to meet our customers' varying application requirements and budget expectations in a timely manner, ADM stocks a considered range of load cell panel indicators to meet most requirements demanded by Australian industry.  
In this article we give you an overview of the three most popular models, all of which fit a standard 1/8 DIN (96x48) panel cut out.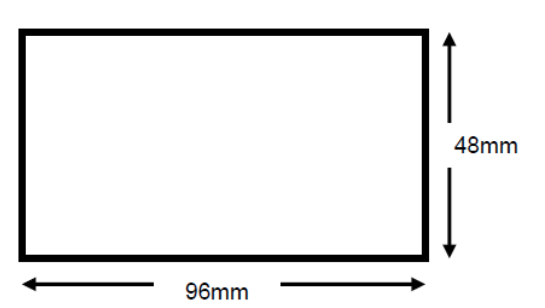 The Load Cell indicators supply the required excitation voltage for most ADM Load Cells.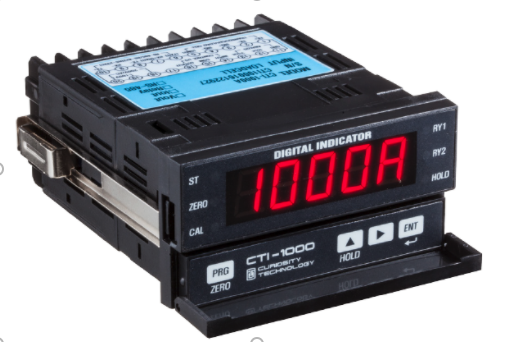 Stocked Item  
Features  

Basic Indicator only 
230VAC powered 

The Curiotec CTI-1000A is the perfect low-cost display if you simply want to indicate a weight value and power it from a local 230VAC supply. It has a standard RS232 interface which supports basic commands like Zero and Reset as well as transmitting weight information on a PC based system. 
The 5 digit seven segment red bright LEDs, are clear and visible. User interface membrane keys are hidden behind a pull down protective cover.   
Although not part of our stock portfolio other options are available as special-order items.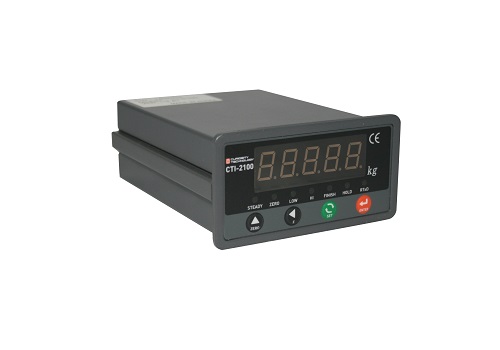 Stocked Item  
Features 

3 x Setpoint Relay Outputs 
24VDC powered 

Should you require the load cell indicator to be powered from a safer 24VDC power source, then our the Curiotec CTI-2100 is worth consideration. It has 3 relays outputs as standard allowing it to actuate processes as setpoints are reached. 
The higher performance processor allows for a great display resolution from a 19bit A/D converter, and a fast sample rate of 200 times/second. The CTI-2100 has a fully automatic calibration method with the use of test weights. There is also a Simulating Calibration procedure (without test weights) which makes calibrating systems with (for example) a 10 Ton capacity, a lot easier. This is done by setting the Max capacity of the load cell.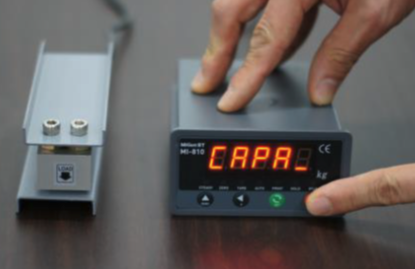 There are many optional extras available on request, such as a 4-20mA re-transmission. However for more complexed requirements we encourage you to use the following advanced load cell indictor / controller from Eurotherm.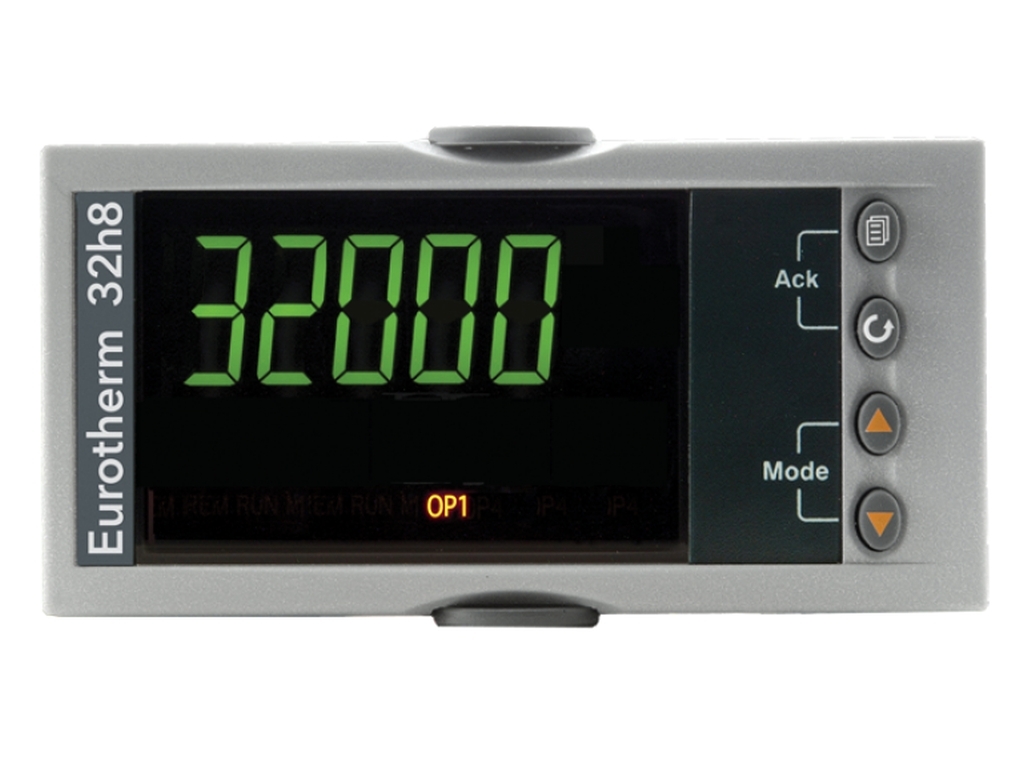 Stocked Item  
Features 

4-20mA retransmission
2 x Setpoint Relay Outputs 
24V (DC or AC) Powered 
Dual Multicolor Display 

If you are looking for a load cell display and controller with a 4-20mA output, so that it can be integrated into a higher-level control system, then Eurotherm's 32h8i load cell indicator is one you should certainly look at. 
This high-end solution has a dual display. In addition to the main 6 digit seven segment display, there is a second smaller display for scrolling text information or to display the setpoint. The 32H8i also includes two relay outputs with as many setpoint values. 
There are multiple configurations possible through Eurotherm's, free configuration software, iTools. (iTools is chargeable for some more complexed control application requirements). 
ADM can supply many other different load cell indicator controllers and displays if none of the above are suitable. For example, if you need a large display that is viewable from a distance.  
The average lead time for special order instruments tends to be around a 3-4 weeks. 
Please contact ADM Instrument Engineering if you would like advice on selecting a suitable load cell controller / display. 
IS THIS INFORMATION USEFUL?
If so, why not share it with your peers and colleagues. Simply click on the blue LinkedIn share icon below.