Plug-in Display for Pressure Transducers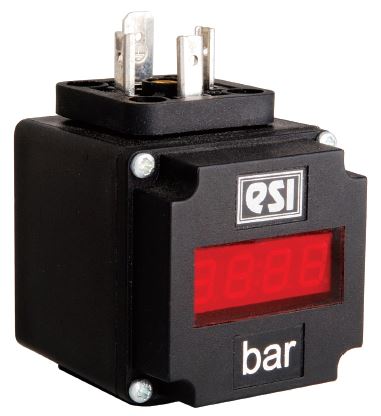 The PM1000 is a 4 digit LED plug-on display for use with pressure transducers with a 4-20mA 2 wire output and fitted with DIN43650 connector.
It provides a local display for a multitude of applications.
The plug-on display simply fits between the transmitter plug and connecting cable socket
and is powered from the 4-20mA current loop signal of the transmitter. No additional power source is required.
Display settings are stored in non-volatile EEPROM, and can be easily modified through the menu using two programming buttons. Set-up parameters (zero, span, decimal point position, filter, and set-point level) can all be reprogrammed and stored and retained when power is removed.
The display assembly inside the enclosure can be rotated through 90º steps, which will suit any mounting angle and simply installation.
Can't find what you need?
Call ADM on 1300 236 467
A member of our expert team will gladly help you find the right solution for your project or application.