3 Channel Pressure Data Recorder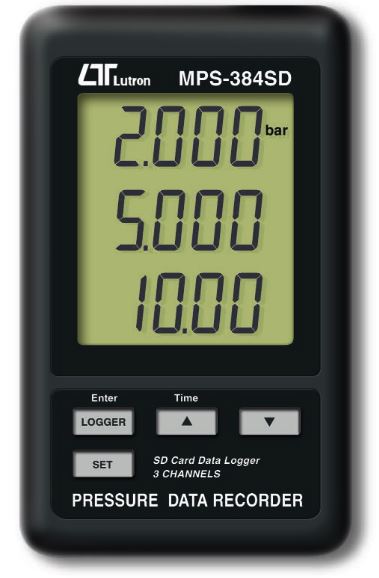 This 3 channel data logger can be used with any 2 wire loop powered pressure transducer, which is purchased separately.
Readings from all 3 channels are displayed simultaneously on the easy to read LCD display.
The sample rate is adjustable with options for 5,10, 30, 60, 120, 300 and 600 seconds. There is also an auto function.
Data can be captured on an SD card and downloaded to a laptop, or PC for analysis in a spreadsheet. There is no need for any additional software.
Data can also be transfered directly to a laptop, or PC using the optional USB cable and software.
Can't find what you need?
Call ADM on 1300 236 467
A member of our expert team will gladly help you find the right solution for your project or application.