Submersible Depth / Level Pressure Transmitter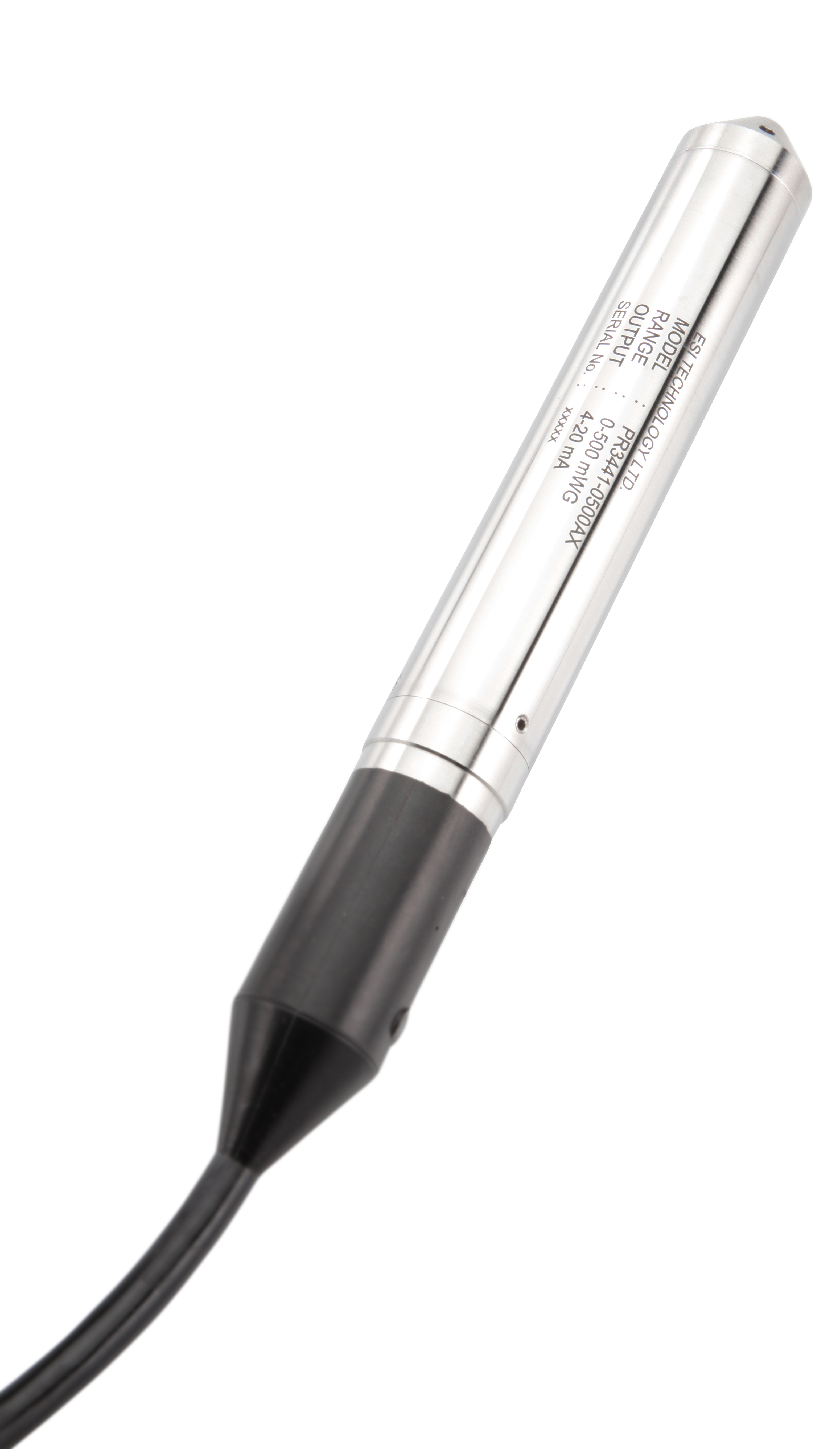 The PR3441 submersible transmitter has been designed for the accurate measurement of the depth and level of liquids in many applications. Standard output signal is 4-20 mA (two wire), with a supply range of 13-36 Vdc. Electrical connection is via a high strength moulded polyurethane cable with integral tube for excellent trouble-free venting to the surface atmosphere. The standard depth transmitter is fitted with a stainless steel nose cone with radial inlet holes to prevent sludge build-up. The PR3441 transmitter is suitable for depth and level measurement in boreholes 25 mm diameter or greater. Lightning Protection is available on request. Applications include borehole level and reservoir level monitoring, water mains pressure measurement in inspection chambers, power level and outlet pressure measurement on submersible pumps. An optional IECEx approved version of this product is available for explosion protection for flammable gases (zone 0), dusts (zone 20) and mining areas (group I M1). DNV GL rules for classification of ships, high speed & light craft and DNV GL offshore standards.
Can't find what you need?
Call ADM on 1300 236 467
A member of our expert team will gladly help you find the right solution for your project or application.